This set is part of a much larger project. My wife Roz has created her first book, a childrens book called Sand in my toes salt in my nose. It is about a classic kiwi beach holiday. As a part of the project I have created a set of pounamu representing core elements of each page on the pukapuka. You can buy the book in both English and Te Reo Māori at rosalindpotter.com.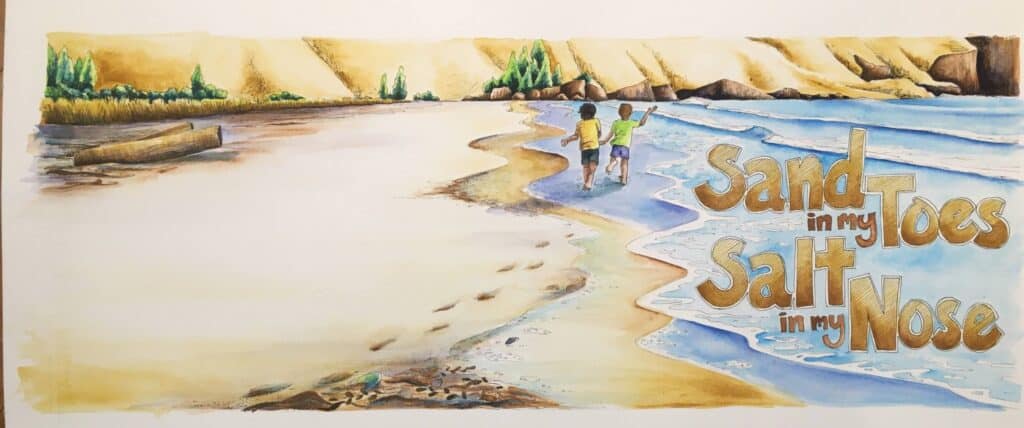 The entire set is made from the same piece of pounamu. It has gorgeous watery blue green inanga in it surrounded by more earthy colours and inclusions.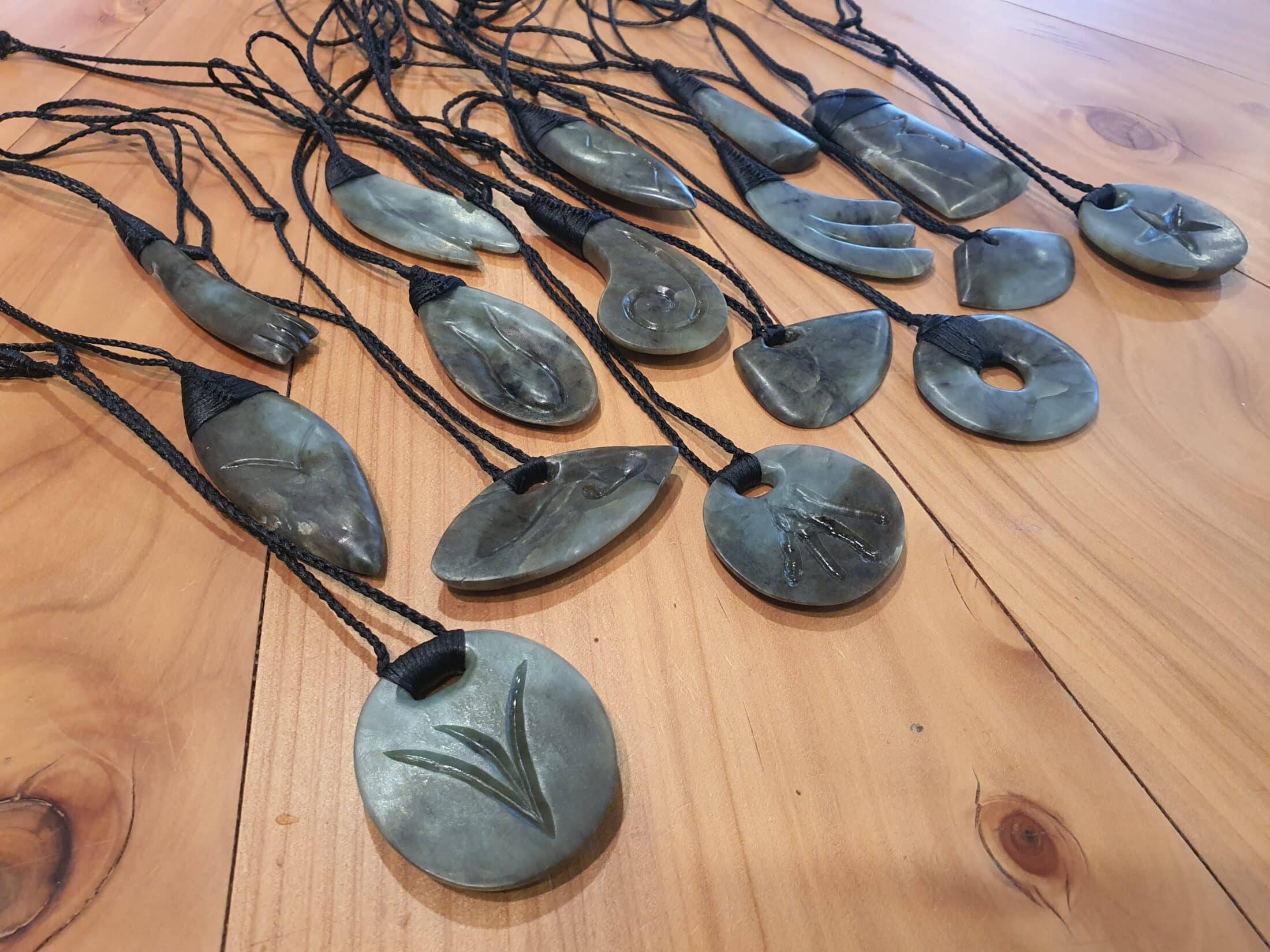 Below is the artwork of each page without the words of the book, along with the matching pounamu for that page. All the beautiful art work is from Ginney Deavoll, a good friend and amazing artist. Click on them to see more of each pounamu.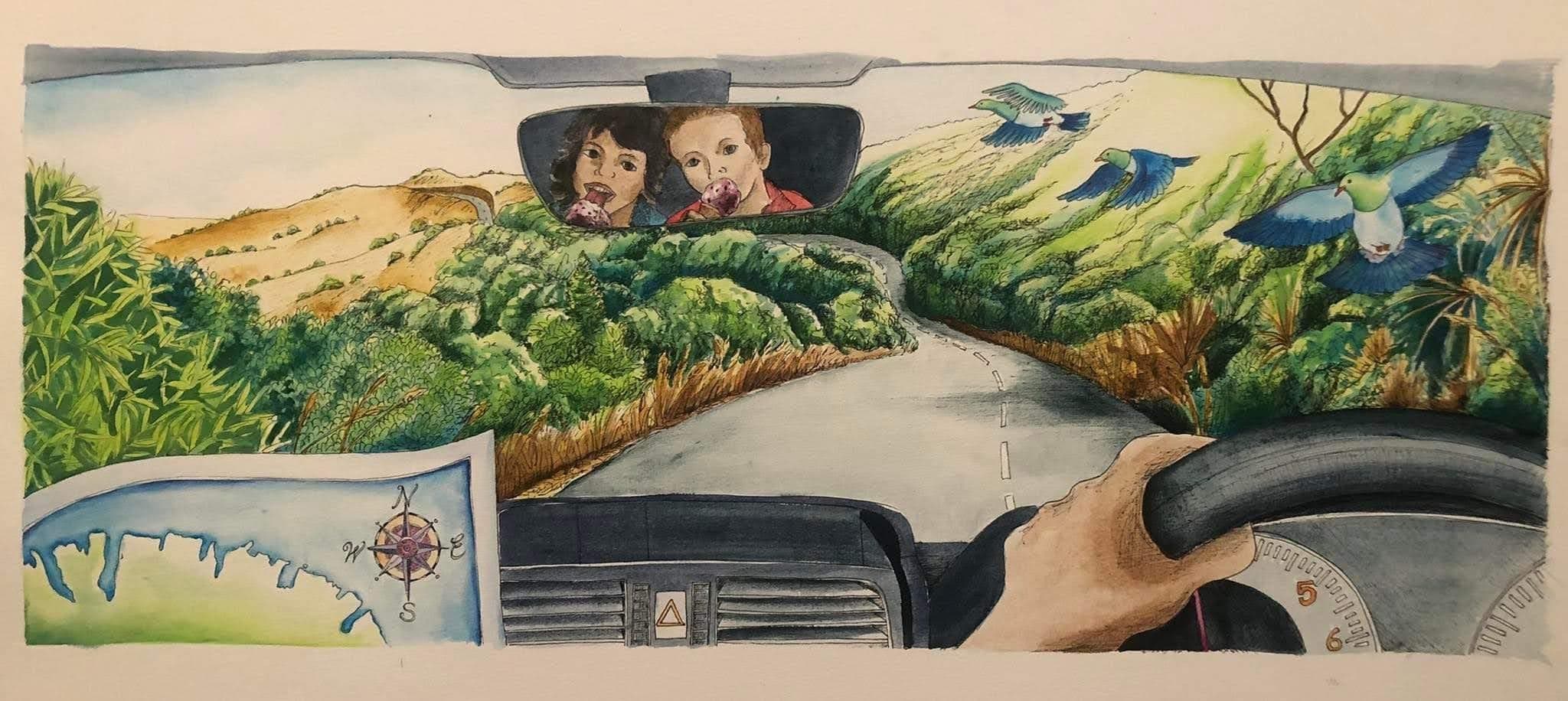 Click here for the full post on 2.3 Timatanga – Beginning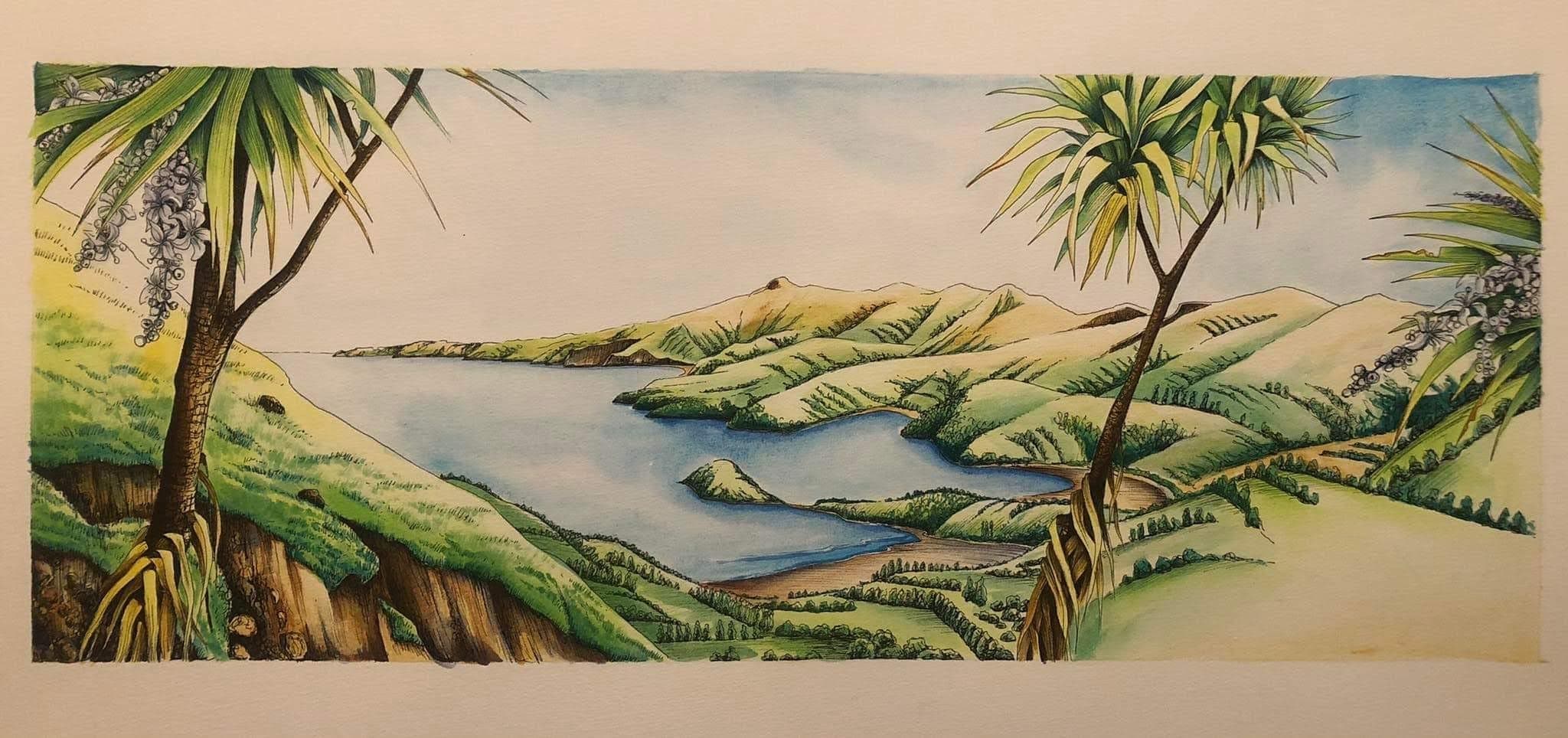 Click here for the full post on 4.5 Ōnawe Peninsula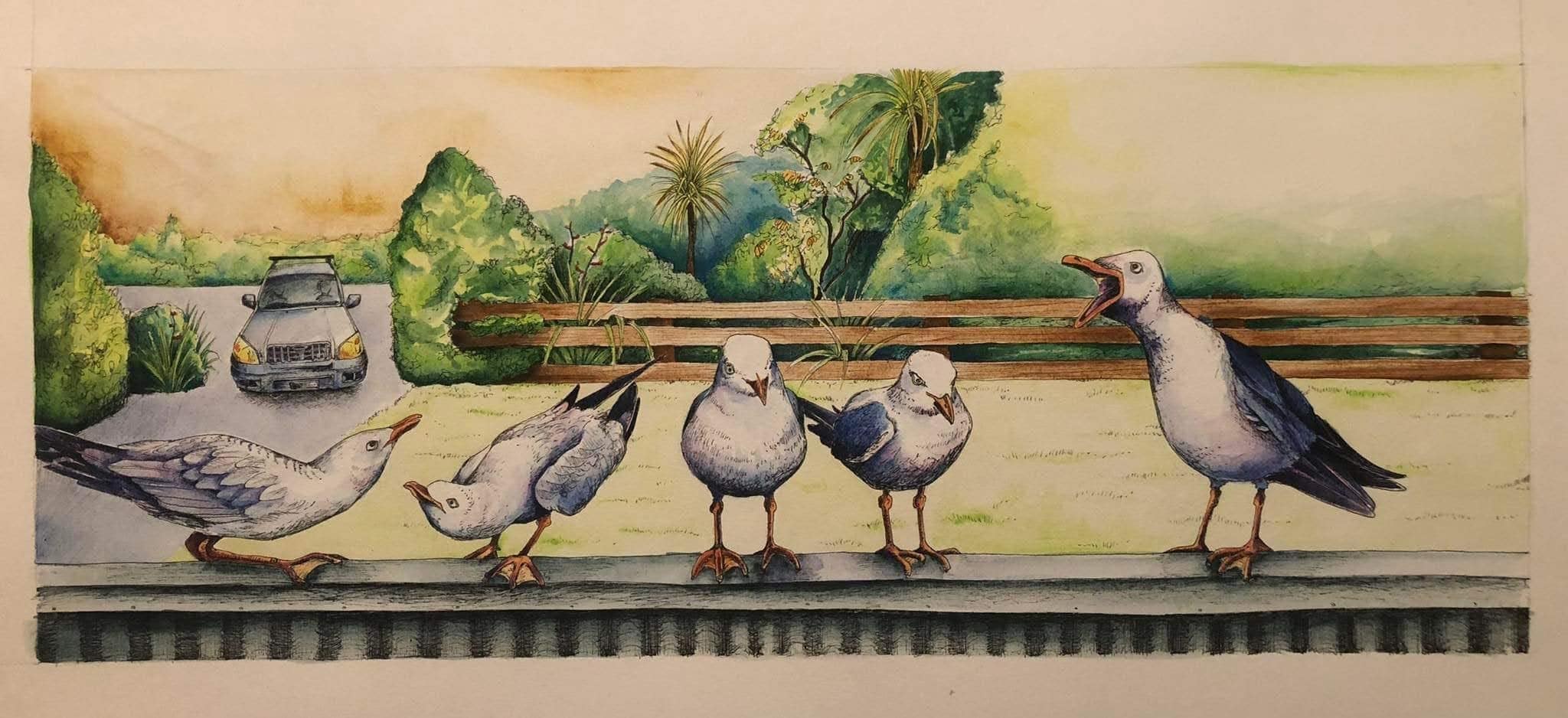 Click here for the full post on 6.7 Taenga – Arrival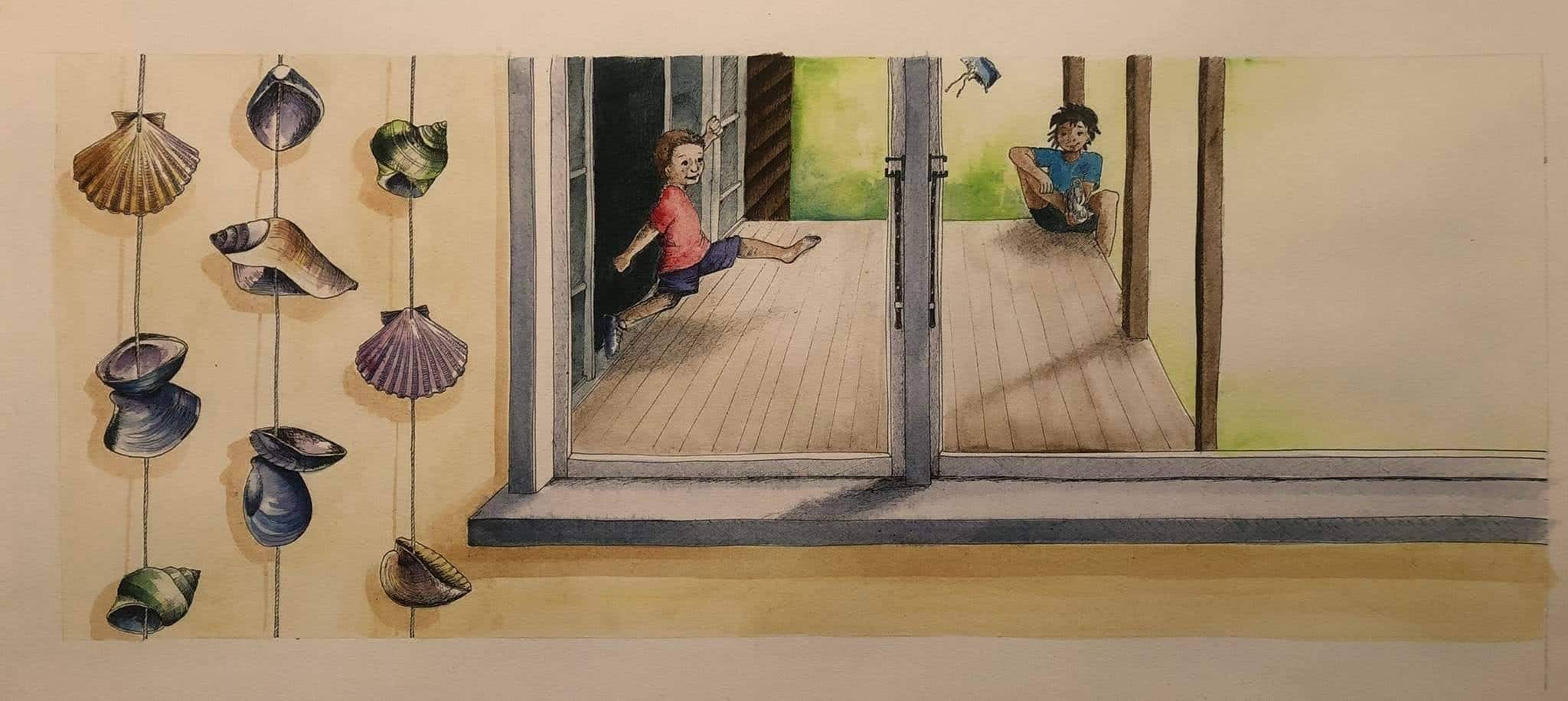 Click here for the full post on 8.9 Kota – Shell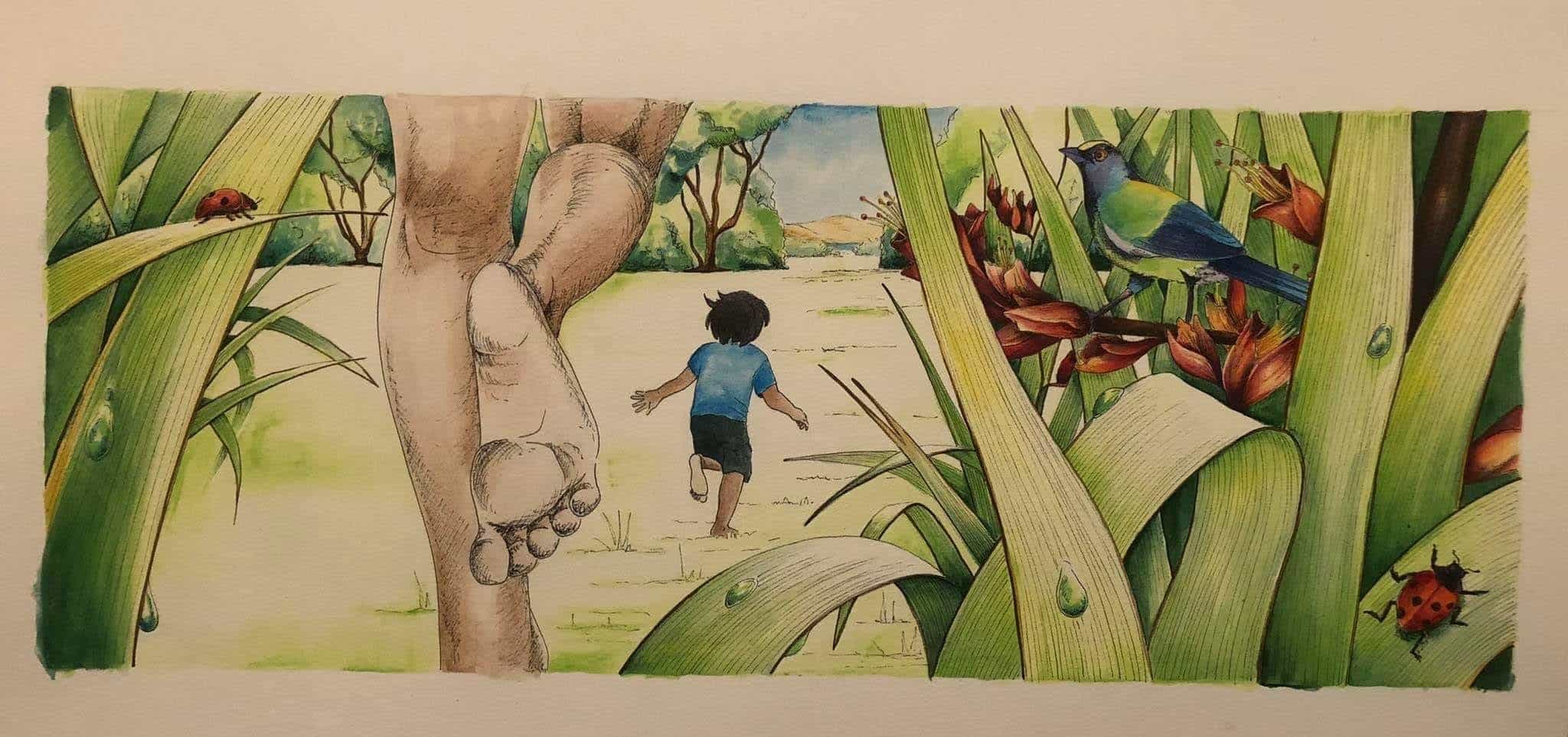 Click here for the full post on 10.11 Kotahitanga Unity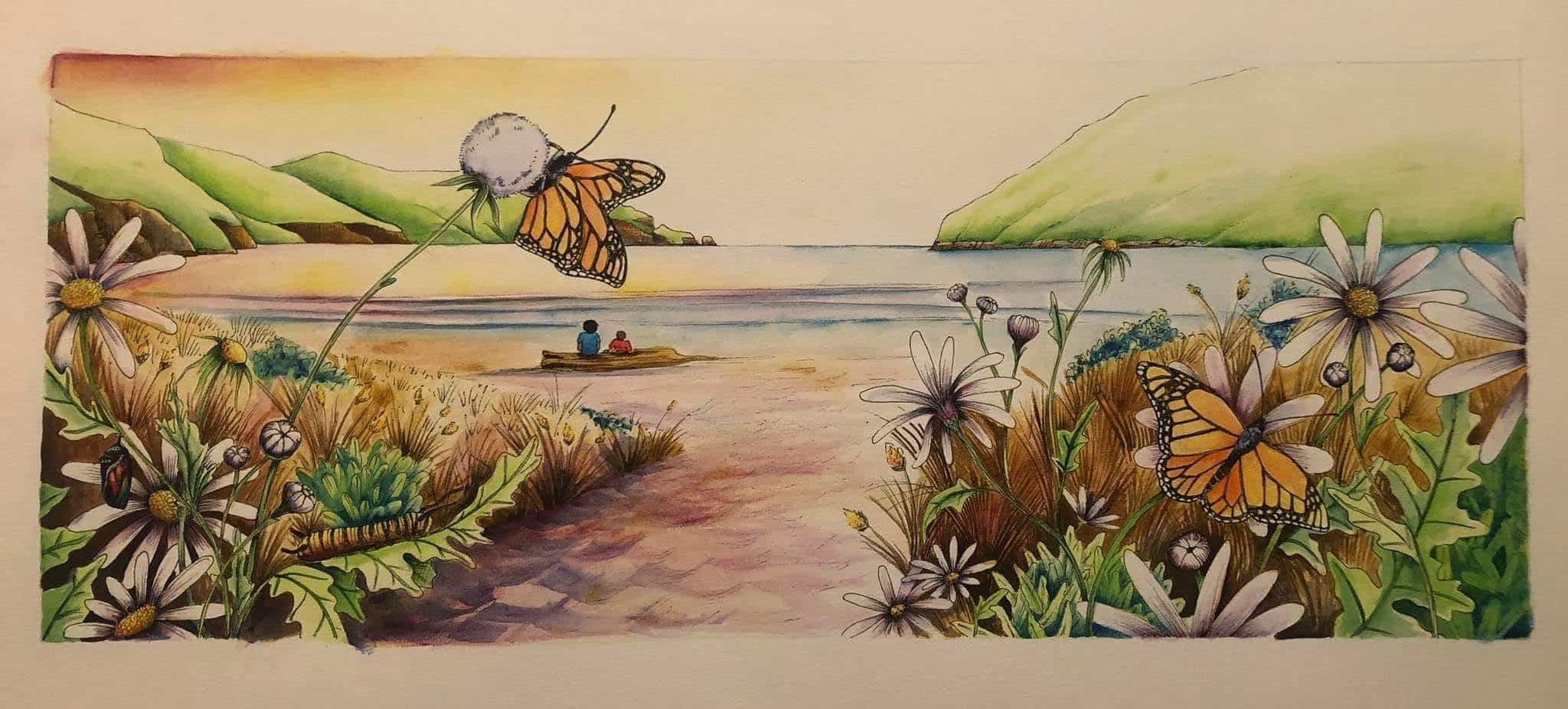 Click here for the full post on 12.13 Pōturi – Be slow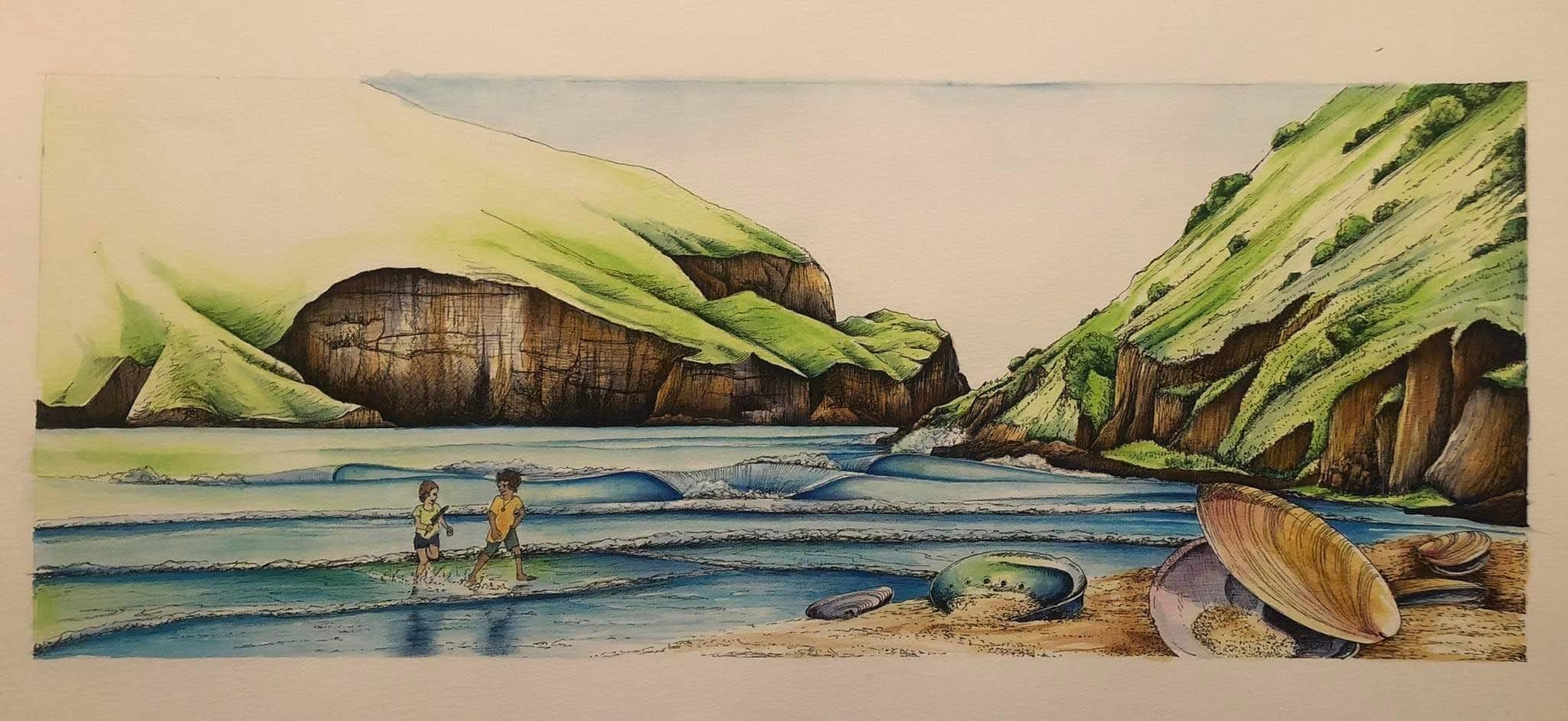 Click here for the full post on 14.15 Moana – Ocean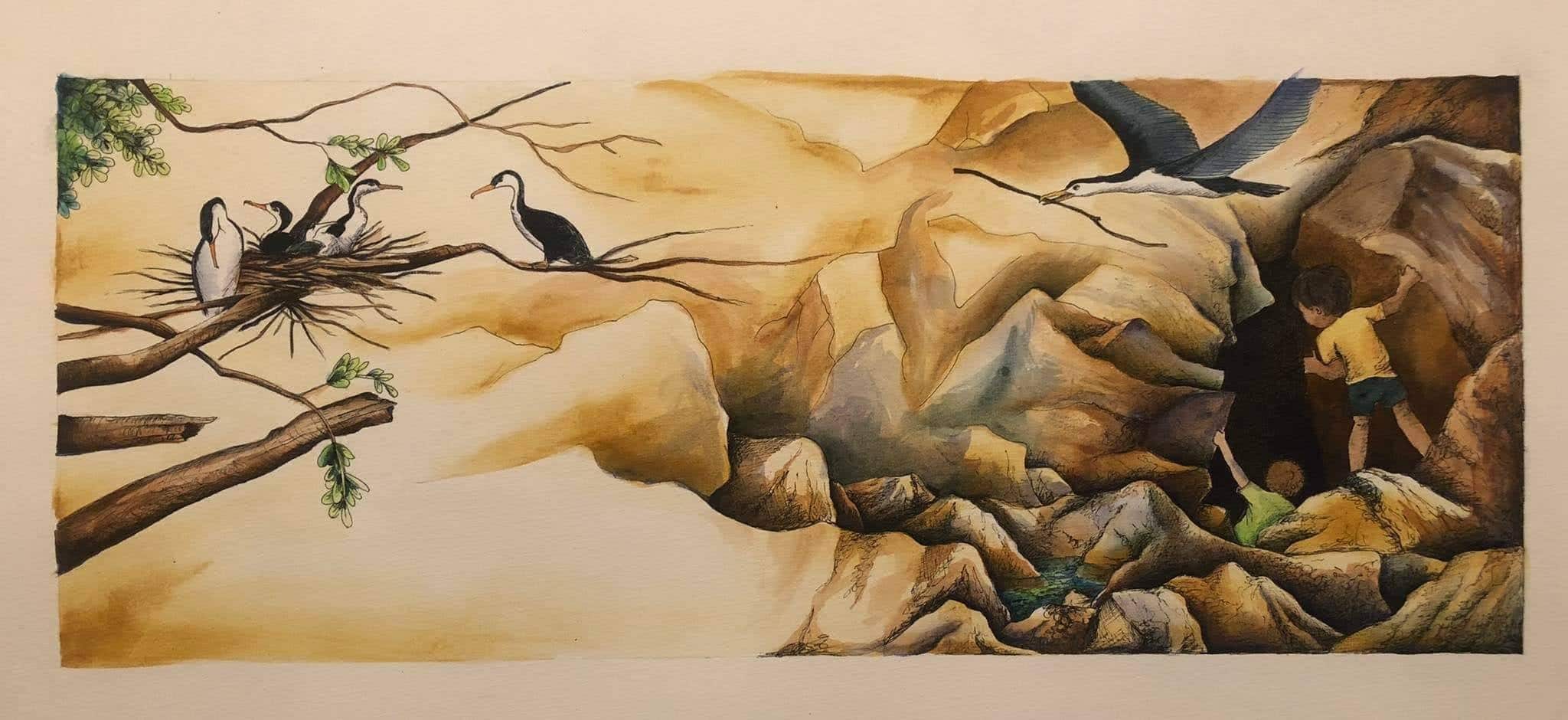 Click here for the full post on 16.17 Hāro – To soar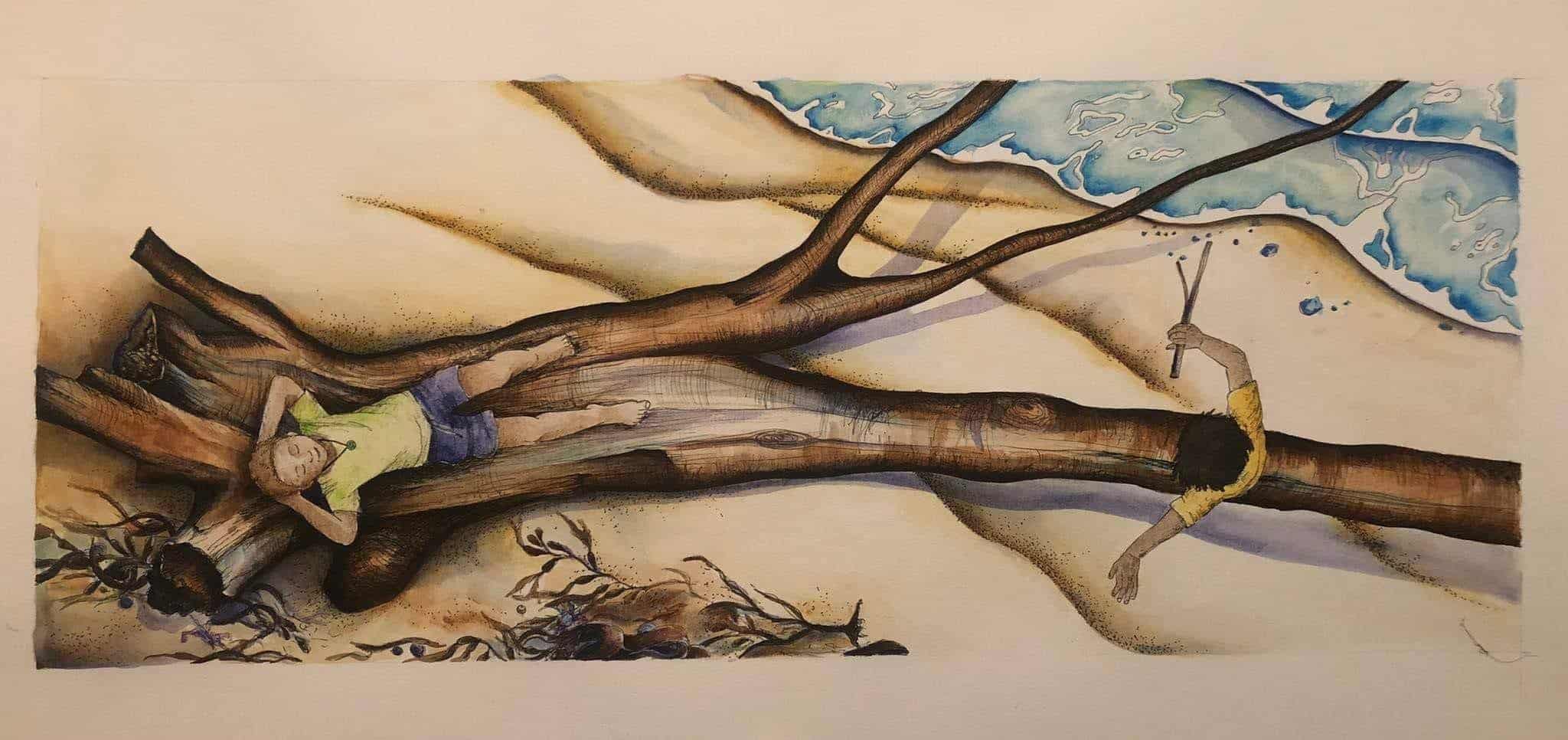 Click here for the full post on 18.19 Tūhono – To connect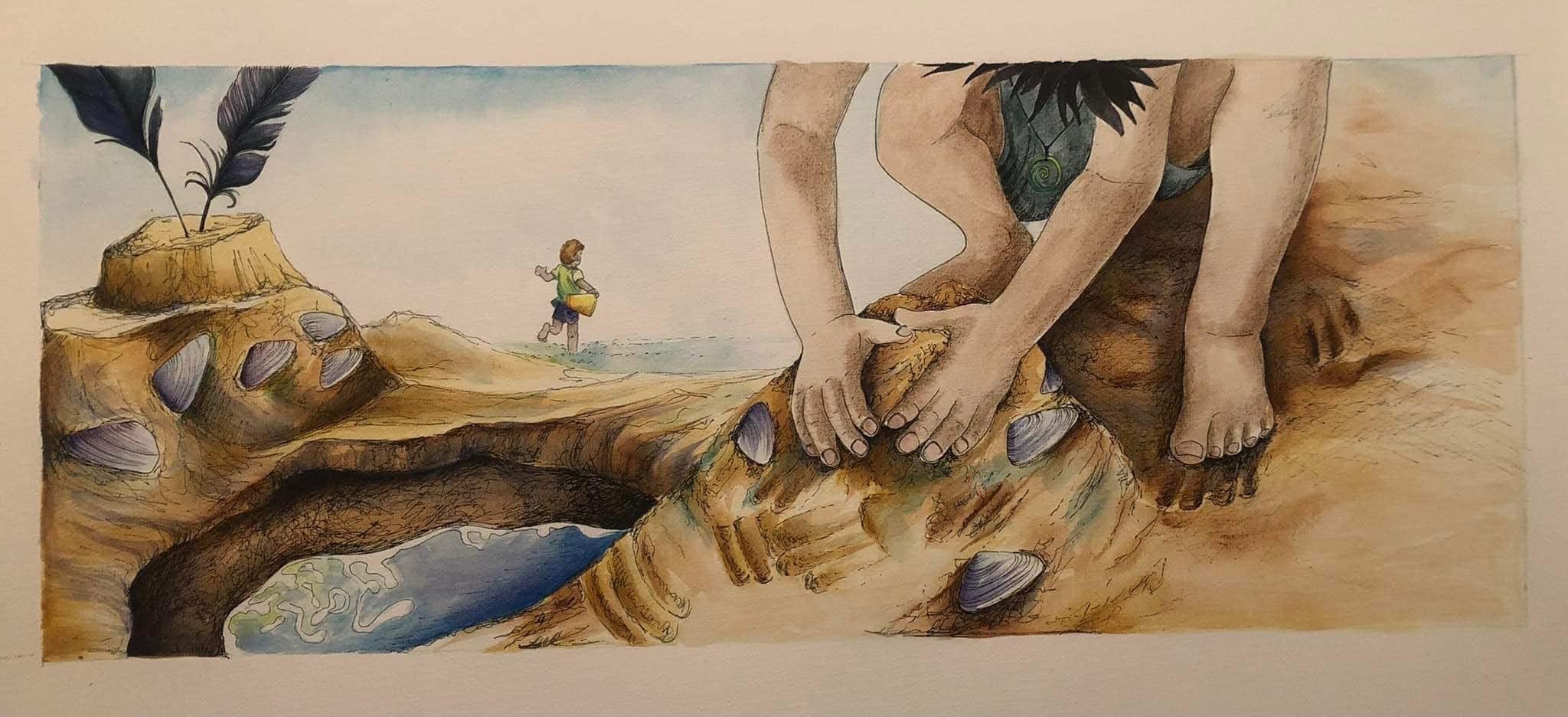 Click here for the full post on 20.21 Pipi – Shell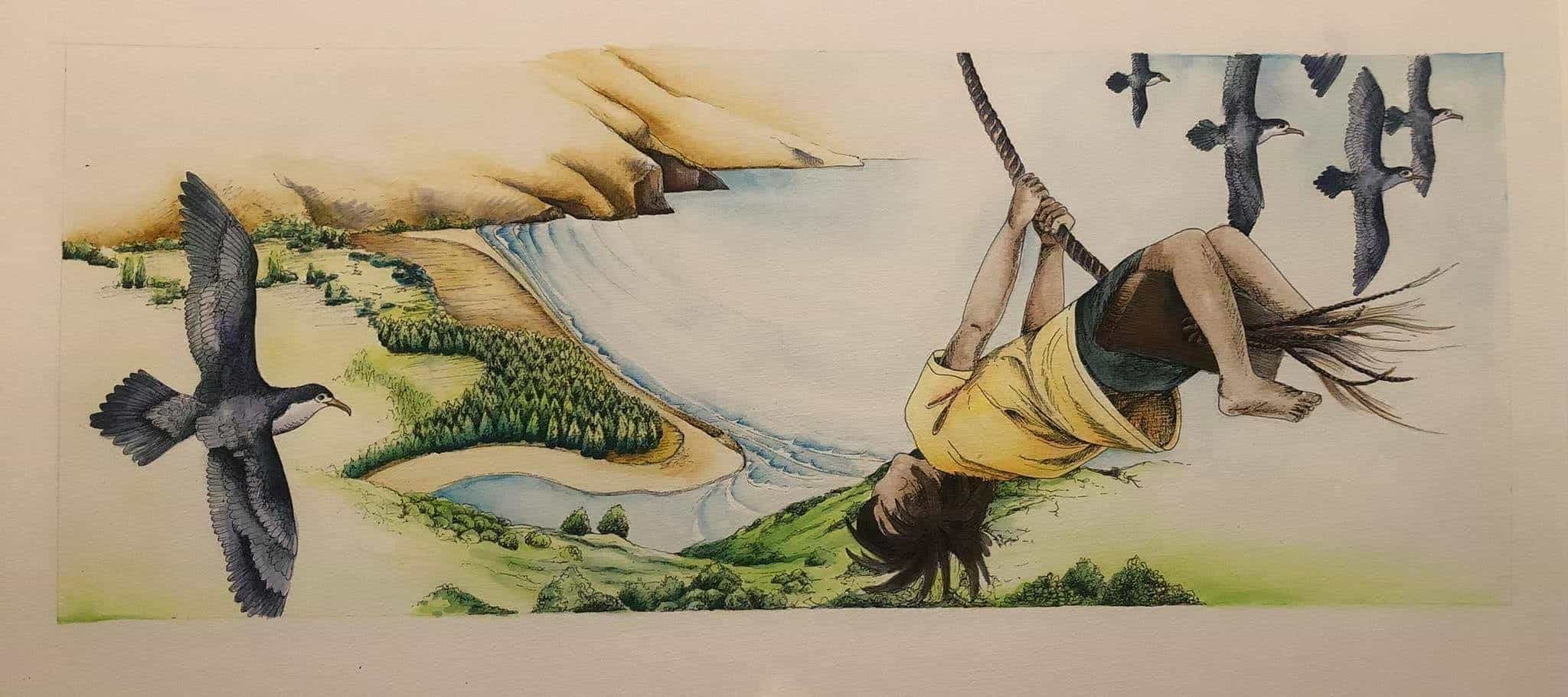 Click here for the full post on 22.23 Moari – To swing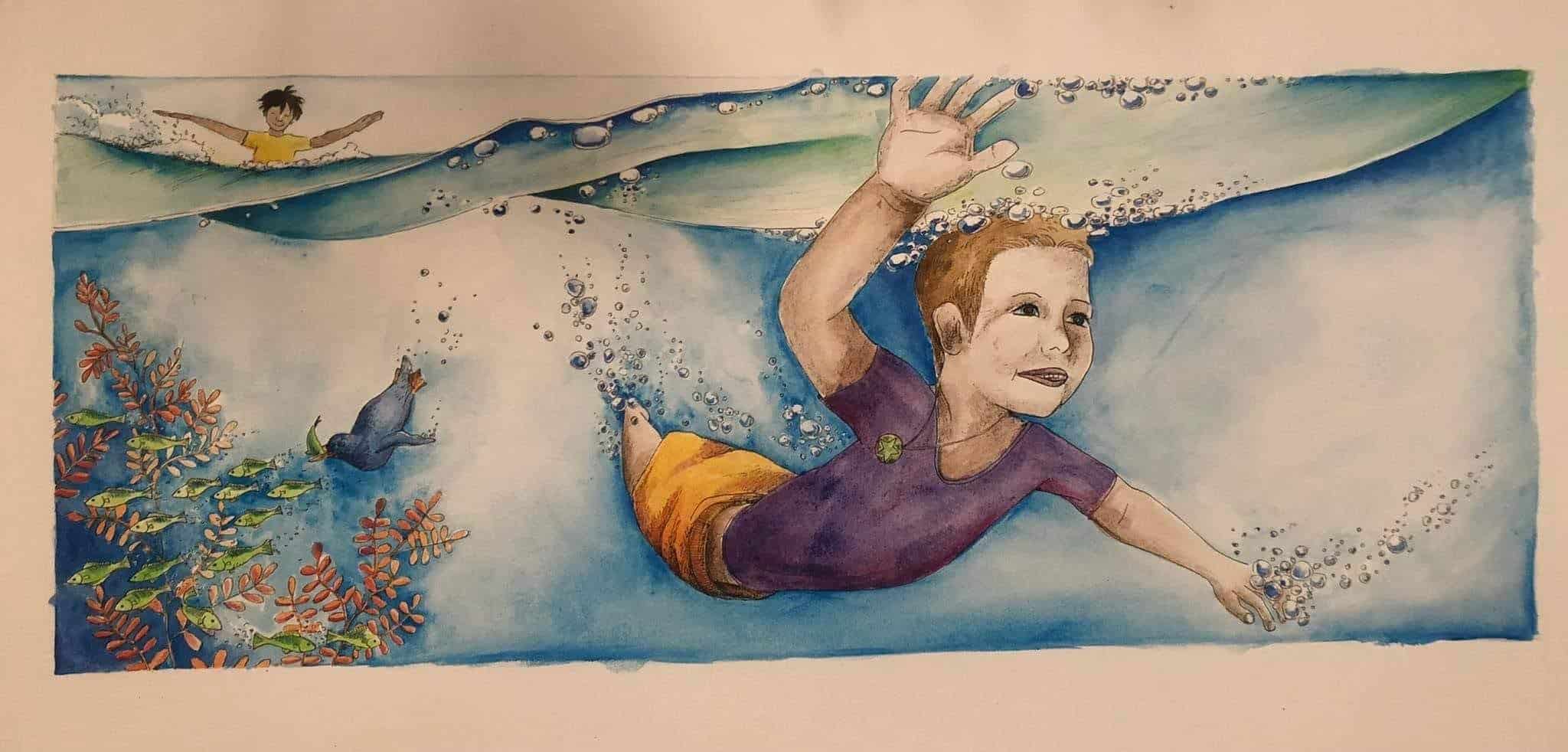 Click here for the full post on 24.25 Ruku – To dive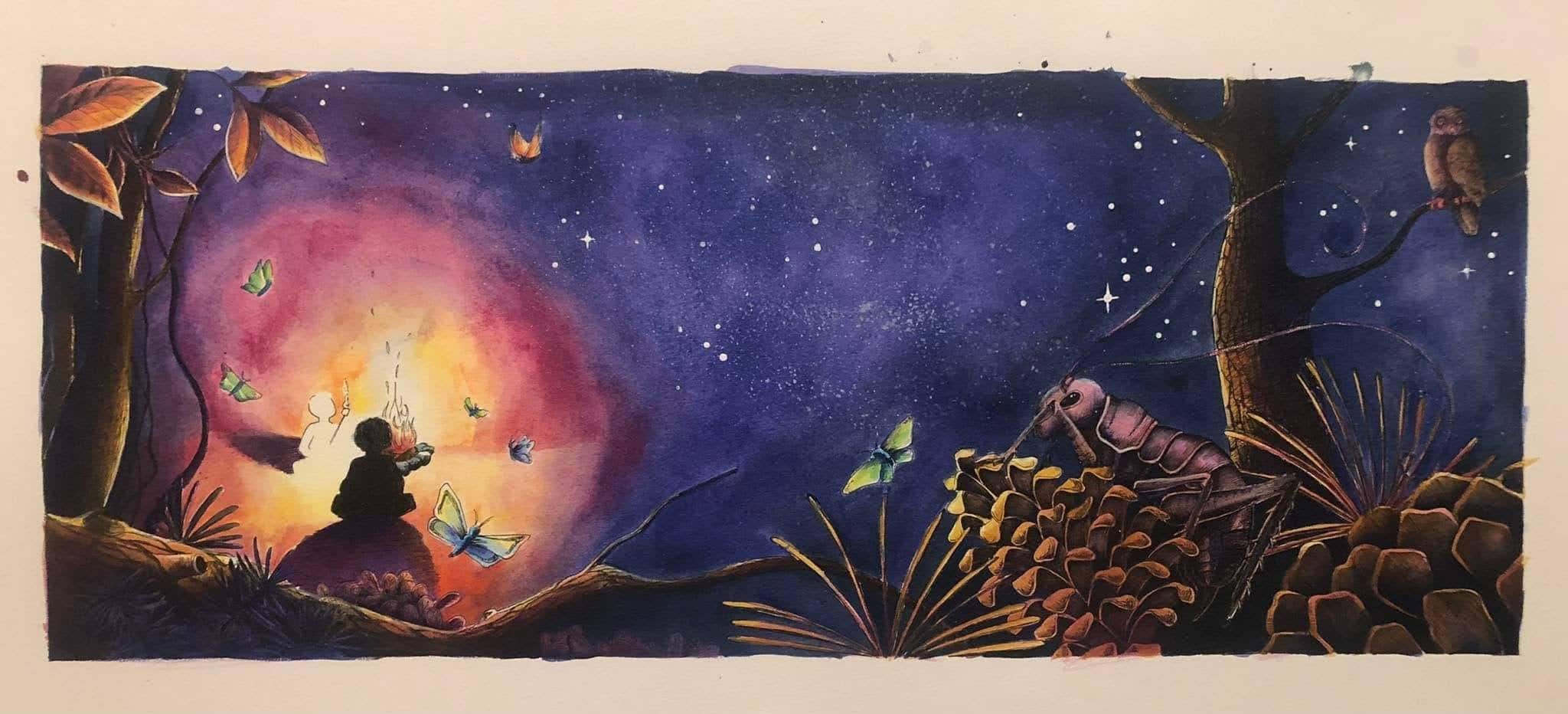 Click here for the full post on 26.27 Whetu – Star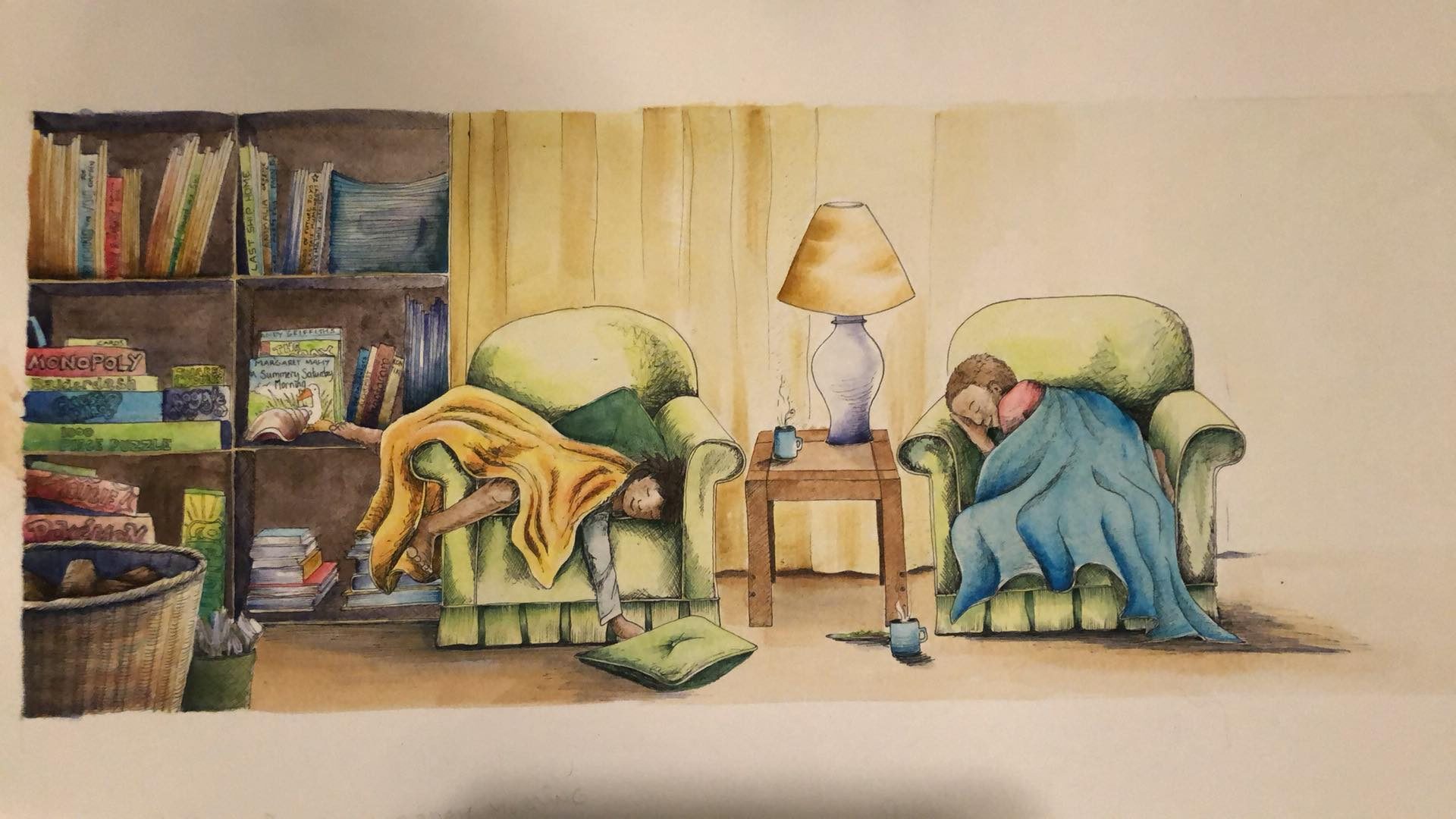 Click here for the full post on 28.29 Upa – To be satisfied
Click here for the full post on 30.31 Haerenga – Journey