This is a beautiful example of a simple Toki made from some New Zealand Pounamu with real character in its colouring.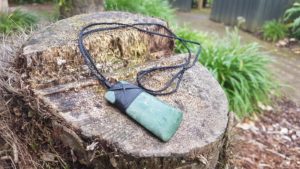 The 'cutting' edge of this is very similar to traditionally shaped toki that were functional pre european times in Aotearoa.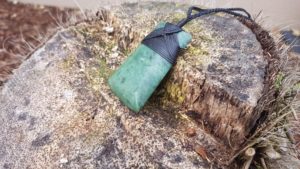 I really like the simplicity of this piece as well as all the curves.  When curves flow into each other and are contrasted by hard and sharp edges it gives power to a piece like this.  This is very appropriate for a toki as it symbolises authority and power and it is good to wear on occasions where these traits are called upon.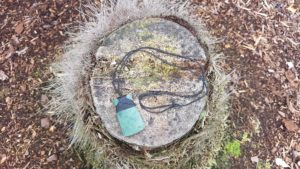 This pounamu was sourced from the Kaniere Stream on the West Coast of Te Wai Pounamu the South Island of New Zealand.