This is a beautiful and well proportioned toki make from kawakawa pounamu that has a striking patterning to it.  I was very impressed when the final polish had been completed on this.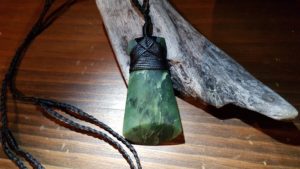 A friend commented that the patterning reminds her of water swirling around a coast line. Since then that is all I could see in this piece and I have come to think of it as Te Aakau – The Coast.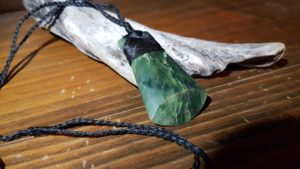 It is now with its new owner in Australia who is an old school friend of mine.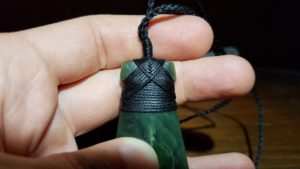 This is a great example of a 'no hole' toki lashing.  I really like to maintain the integrity of a carving as much as possible.  A hole to suspend a pendant from is far better if it is incorporated into the design and shape such as these fantail – piwakwaka pendants.  The hole that can be used to suspend the necklace for a toki which is then covered over and hidden by the lashing is not an integral part of the shape.  I try to avoid using it whenever possible.  I find that smaller tokis need the hole as the entire lashing is smaller and less able to grip the pendant and stay secure which is the main job of a lashing – to secure the neck cord to the pendant.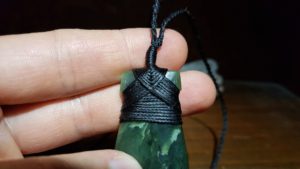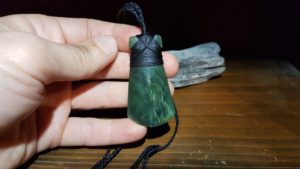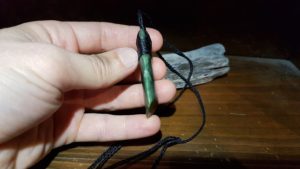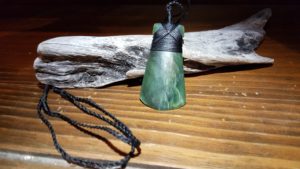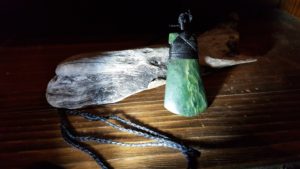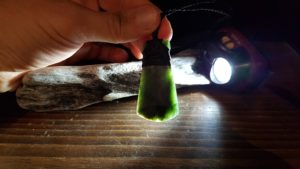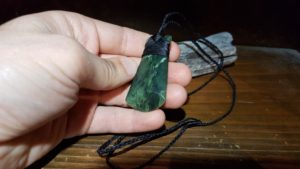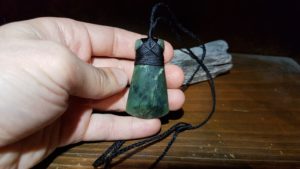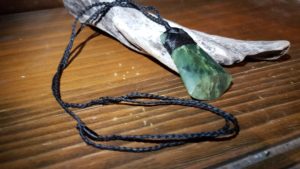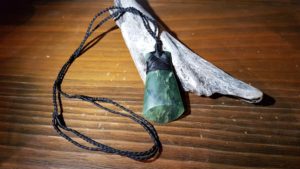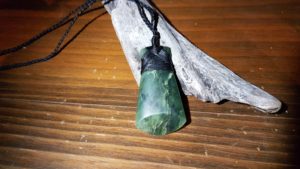 I have always been interested in the different steps it takes to create pounamu pendants.  Here is a few shots of the original raw piece of pounamu and what it looked like after I cut out the blank form for this toki.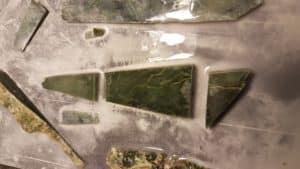 You can see a video of me cutting this piece up from my youtube channel below.