What an amazing and special set this is, and it has turned out tino ataahua due to the choice of pounamu. Tau Ke!
A special commission for a special reason, a new member is on the way and it has been a journey to for this couple to get to the point of welcoming this bundle of joy into the world.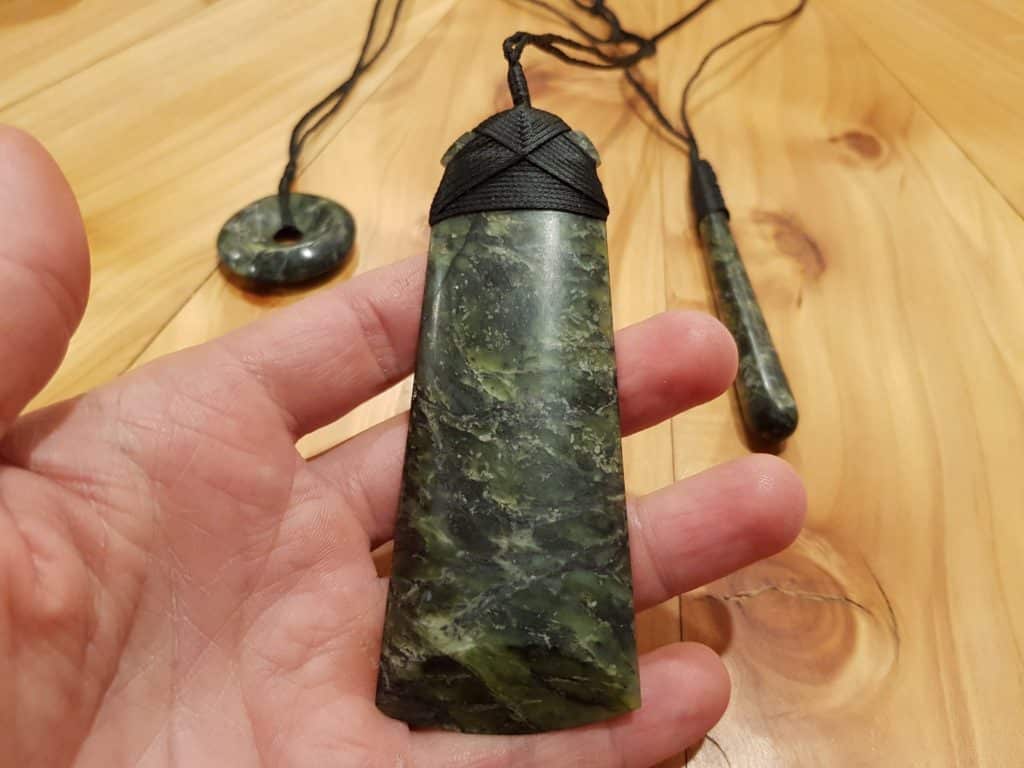 The toki and kuru are both of significant size and will hold a lot of mana.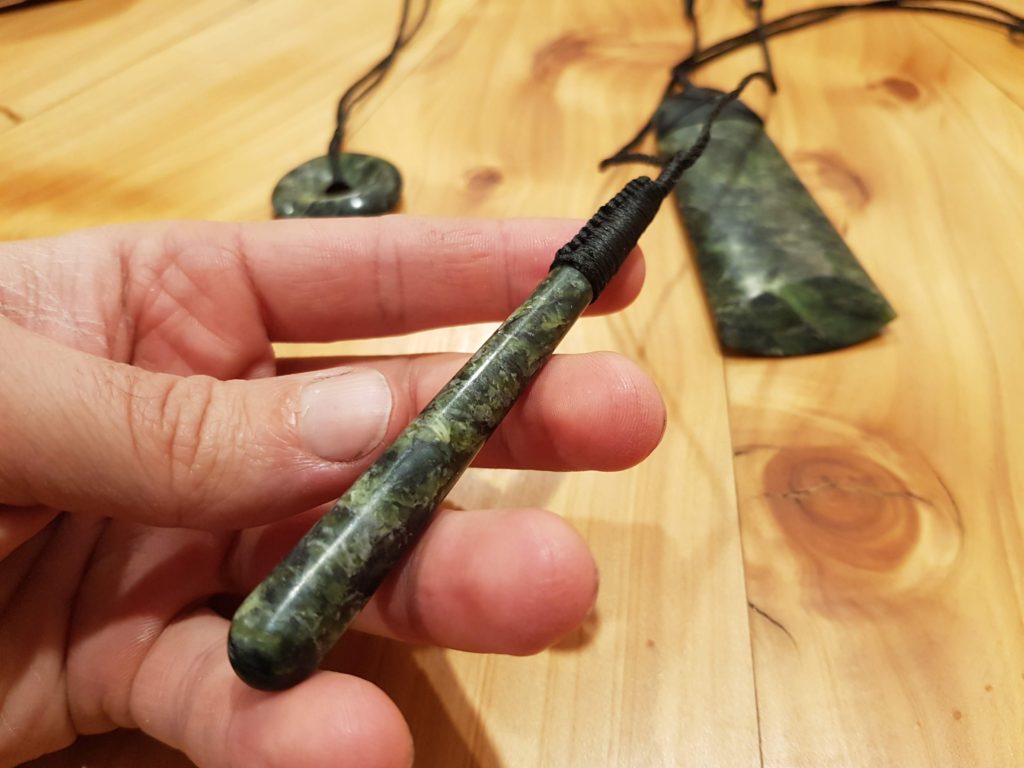 The porohita is for the new pepe and is about connection, growth, and new beginnings.
This is a special set that will always be connected by the shared source of pounamu and in this way connect the those that treasure and wear these pendants.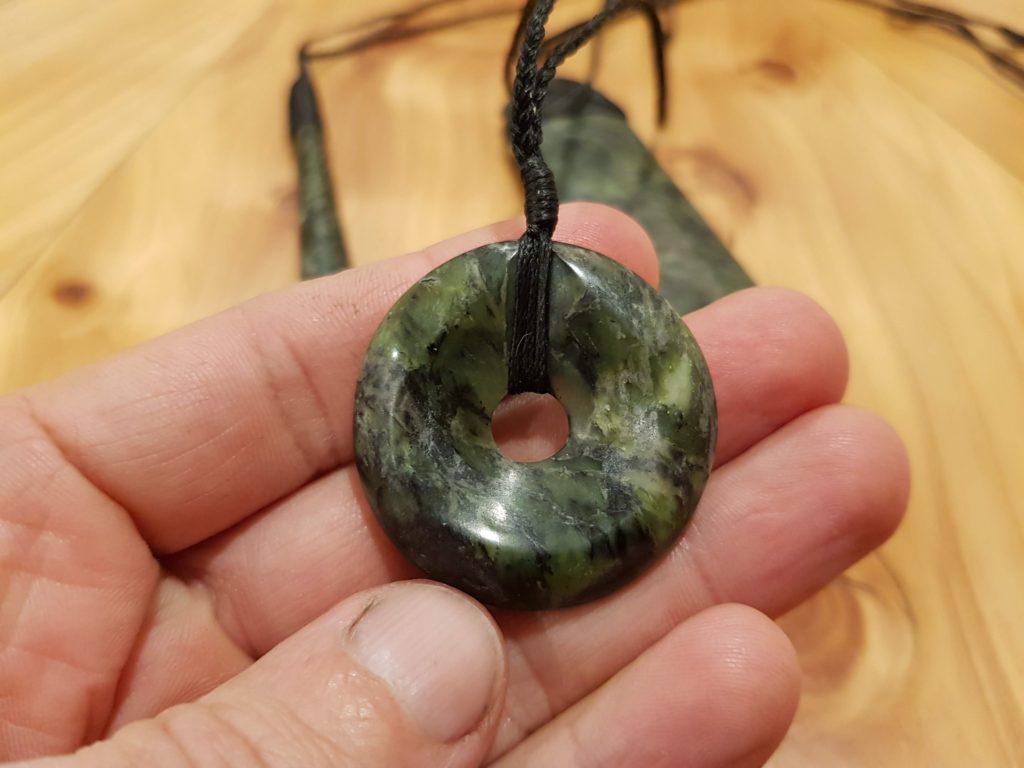 It was a journey making this set also. The pounamu is lovely to carve, hard and consistent. However the first kuru that was made was not the right one, it was not meant to be. It proved to be too delicate under the lashing and ended up breaking just as it was being finished.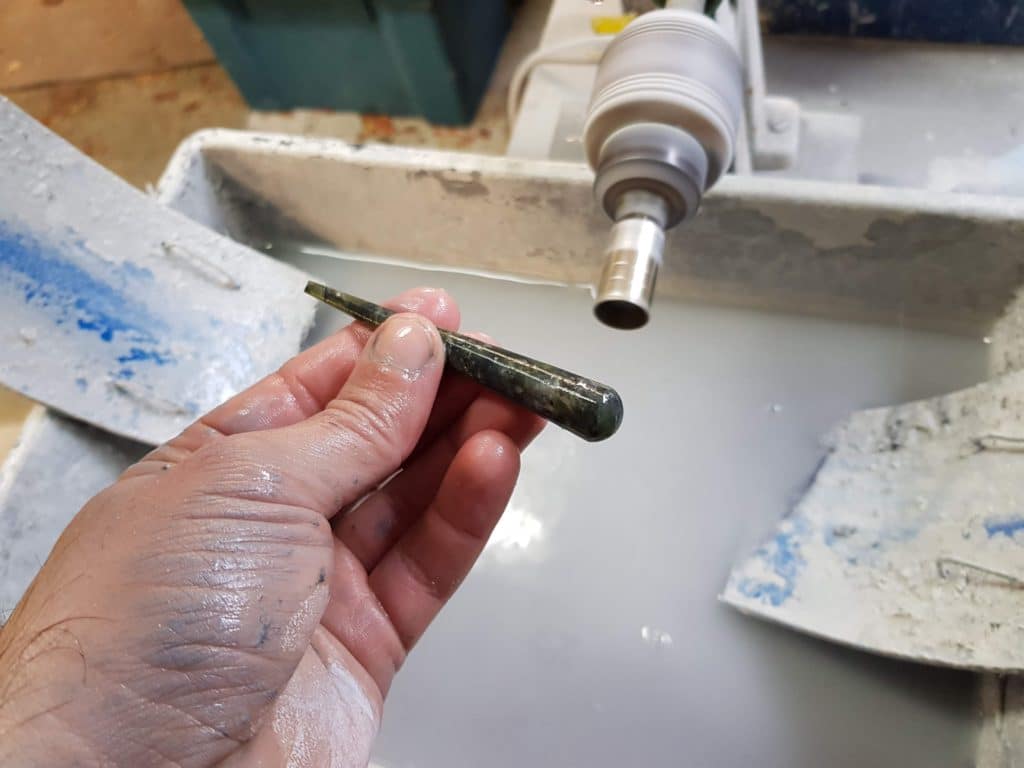 Better to happen then than later!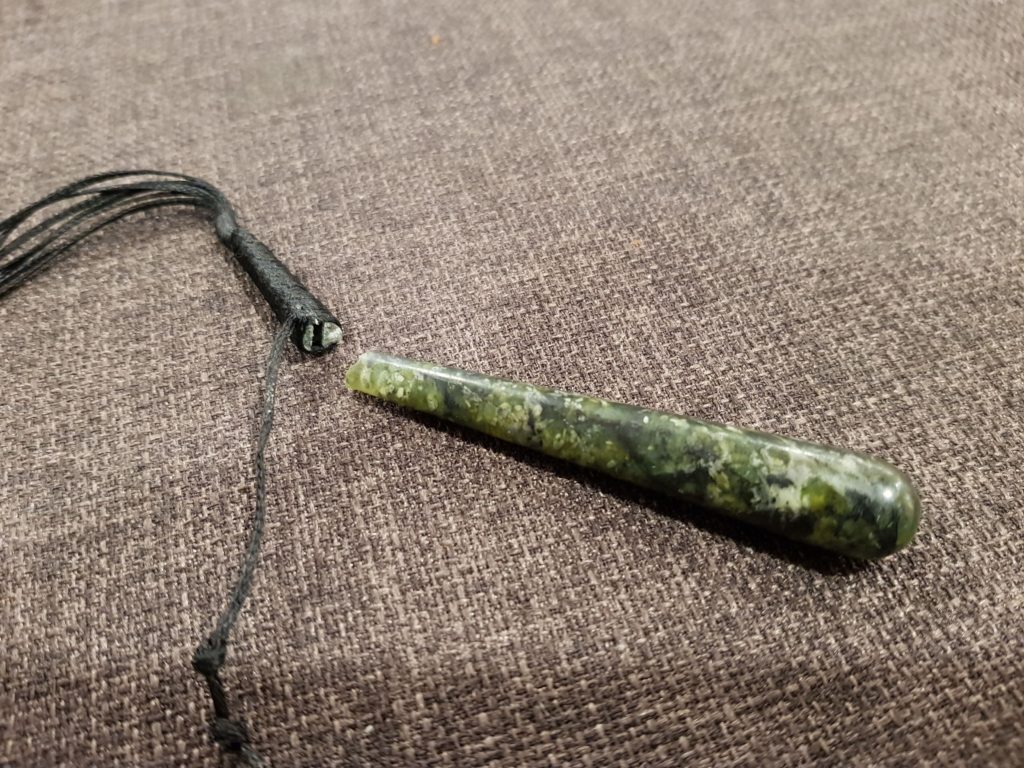 The second version was able to be redesigned to maintain the beautiful lines of the kuru and to be more robust for everyday wear.