My name is Campbell Potter. I was working in education between 2007 and 2017, in 2018 I moved back to my families sheep and beef farm to work there. I am the 6th generation to grow up there of my family, the Campbell's, who came from Ireland. I have a beautiful wife and 2 young kids, Quin born in 2012 and Stellar born in 2016. After deciding that farming is not our future we have settled in Christchurch to raise our family. As of 2020 I have been working at Rolleston College as a Kaiako teaching Outdoor Education.
In recent years I have been learning about and connecting with my Maori whakapapa - lineage, I have learned more about my Te Ati Awa Tupuna - Ancestors. I completed a Ngai Tahutanga and Personal Development course called Aoraki Bound, I have grown in confidence with being Maori. Teaching myself to carve Pounamu has been part of this.  I have always been captivated by this stone and I do feel very fortunate to have opportunity to explore how to shape this special taonga - treasure into beautiful jewelry.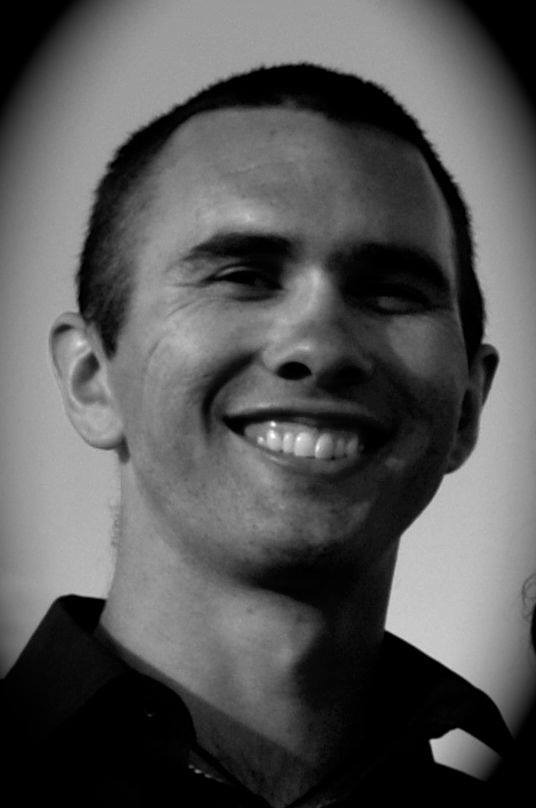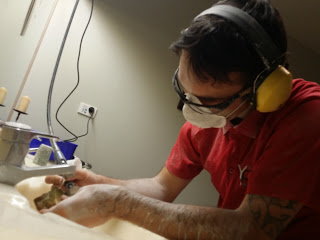 My Approach
I take most of inspiration from my cultural heritage as a descendant of Te Ati Awa as well as the cliche of "from Nature", particularly water and rivers.
Basing my carving in the shapes of the genuine objects they represent it something I aim for.
I use as much of my spare time as I can to carve, it is relaxing and rewarding.
I try to show the beauty and character of the stone. I like things that are a bit different to the normal or the traditional yet are still based on these recognisable inspirations.  I particularly like patterned stone where there are inclusions of other materials that add contrast to the piece.
My pieces look like stone, beautiful, natural stone. I hand sand and polish every piece I make. Hand sanding means the edges fold into each other and the curves flow together this gives a hand crafted look and feel. I am not, however, a precision carver, my carving has the organic and asymmetrical shape of stone.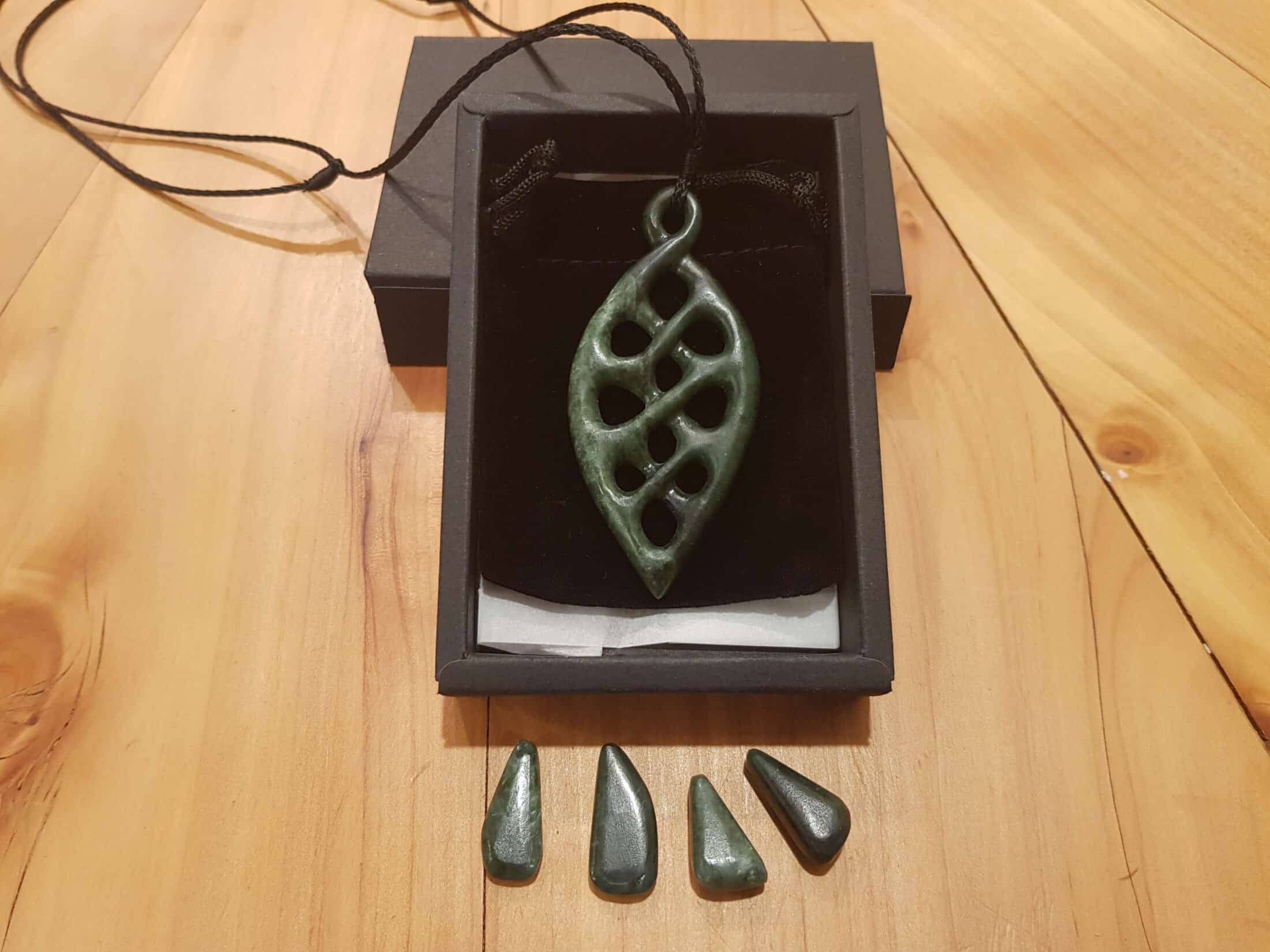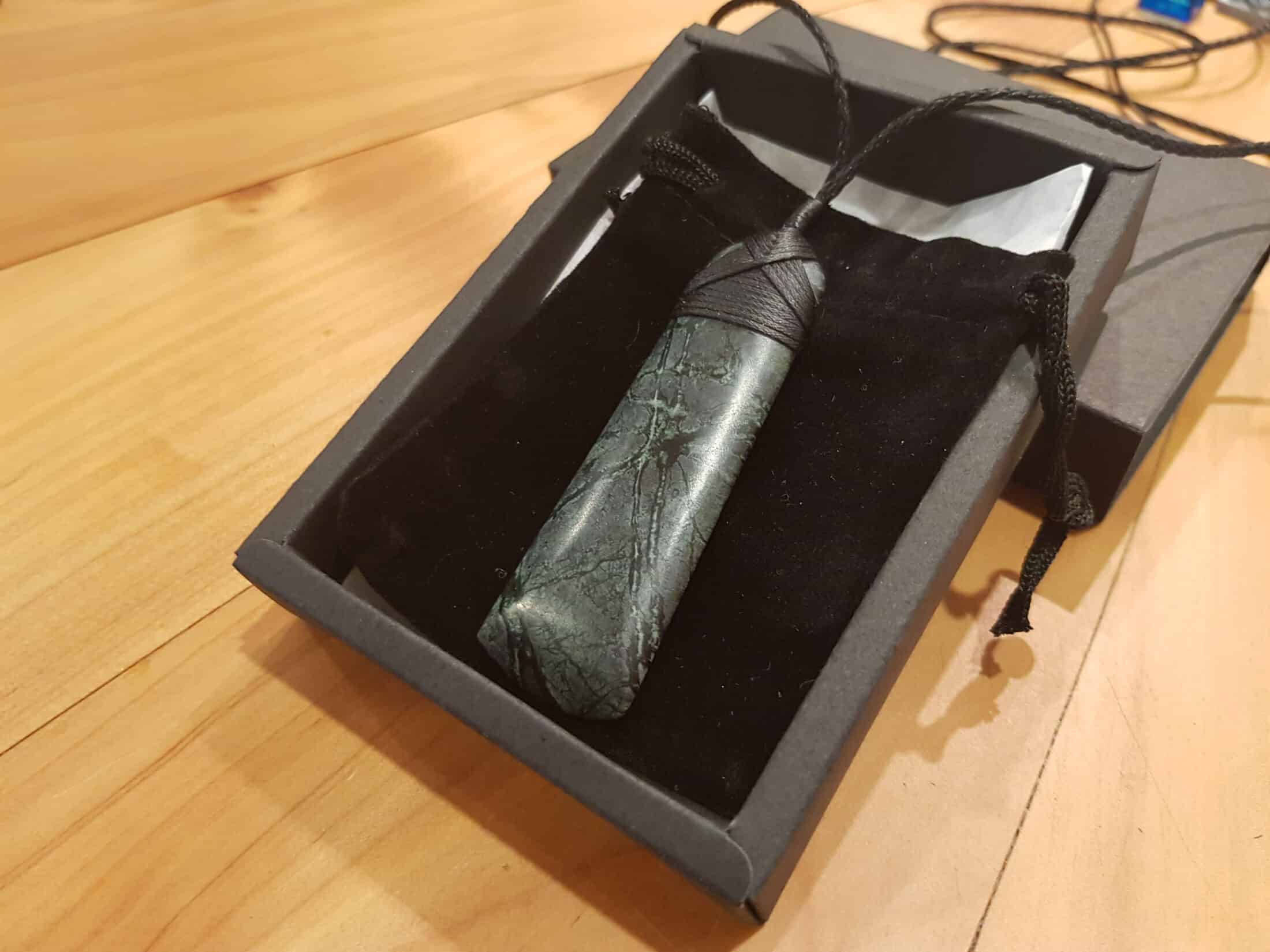 Area of Interest
I am open to all designs and enjoy the creative side of designing something truly unique. In essence every pounamu made is unique due to the type of stone. I like the functional aspects of the toki and and am inspired by historical, practical tools. Every toki I make I try to replicate the shape of an functional tool. I feel this gives the piece an authentic quality. The Kuru or drop is a beautiful example of curves coming from many different angles to join in a pleasing to the eye form. Seeing a drop that has achieved good proportions makes me feel good inside.