This is a set for a whanau of three, Mum, Dad, and Son.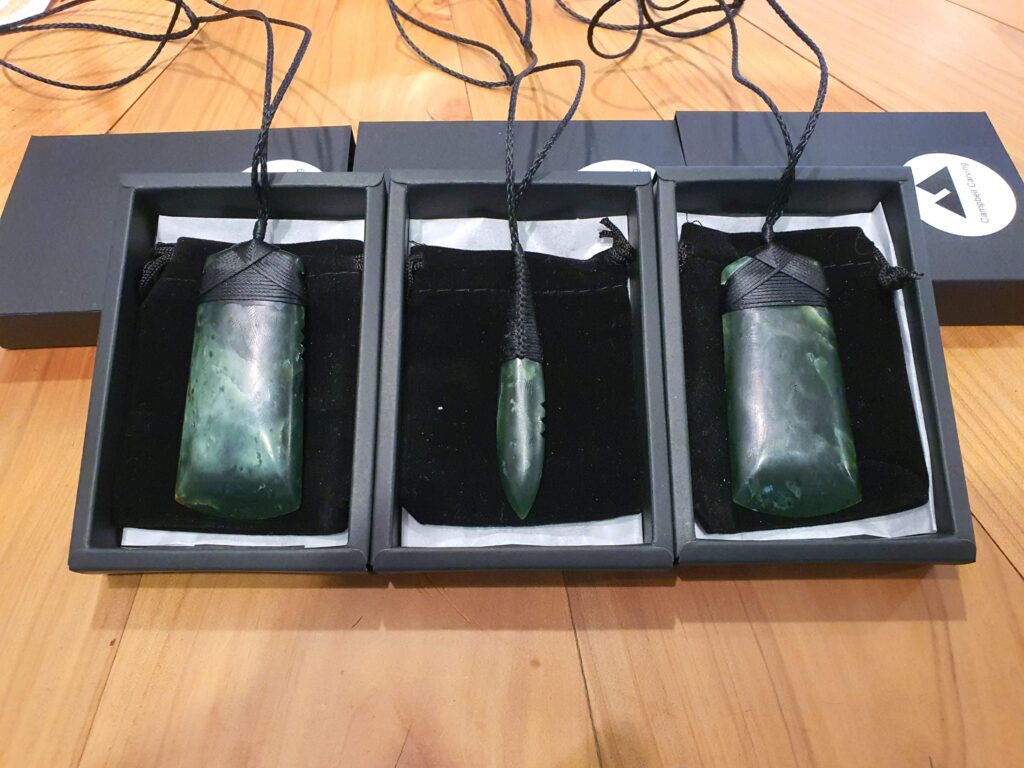 Each piece came from the same piece of pounamu, they lay side by side connected until the recent carving process.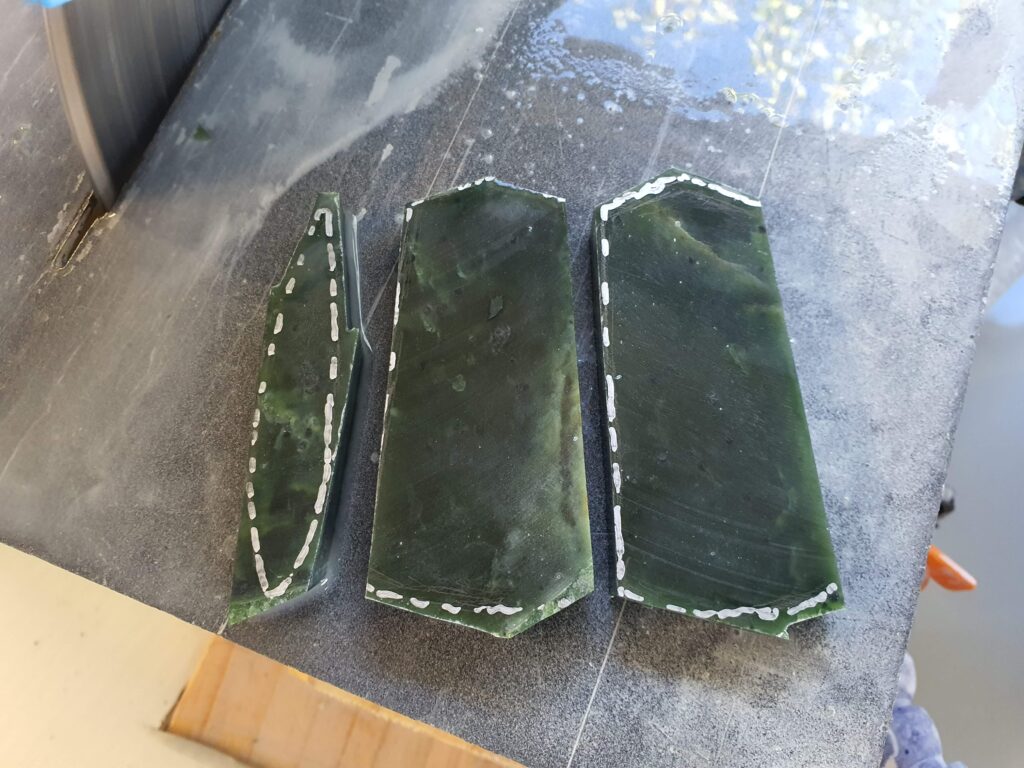 This is how they started out as rough blanks, chosen specifically for this set, all from the same piece.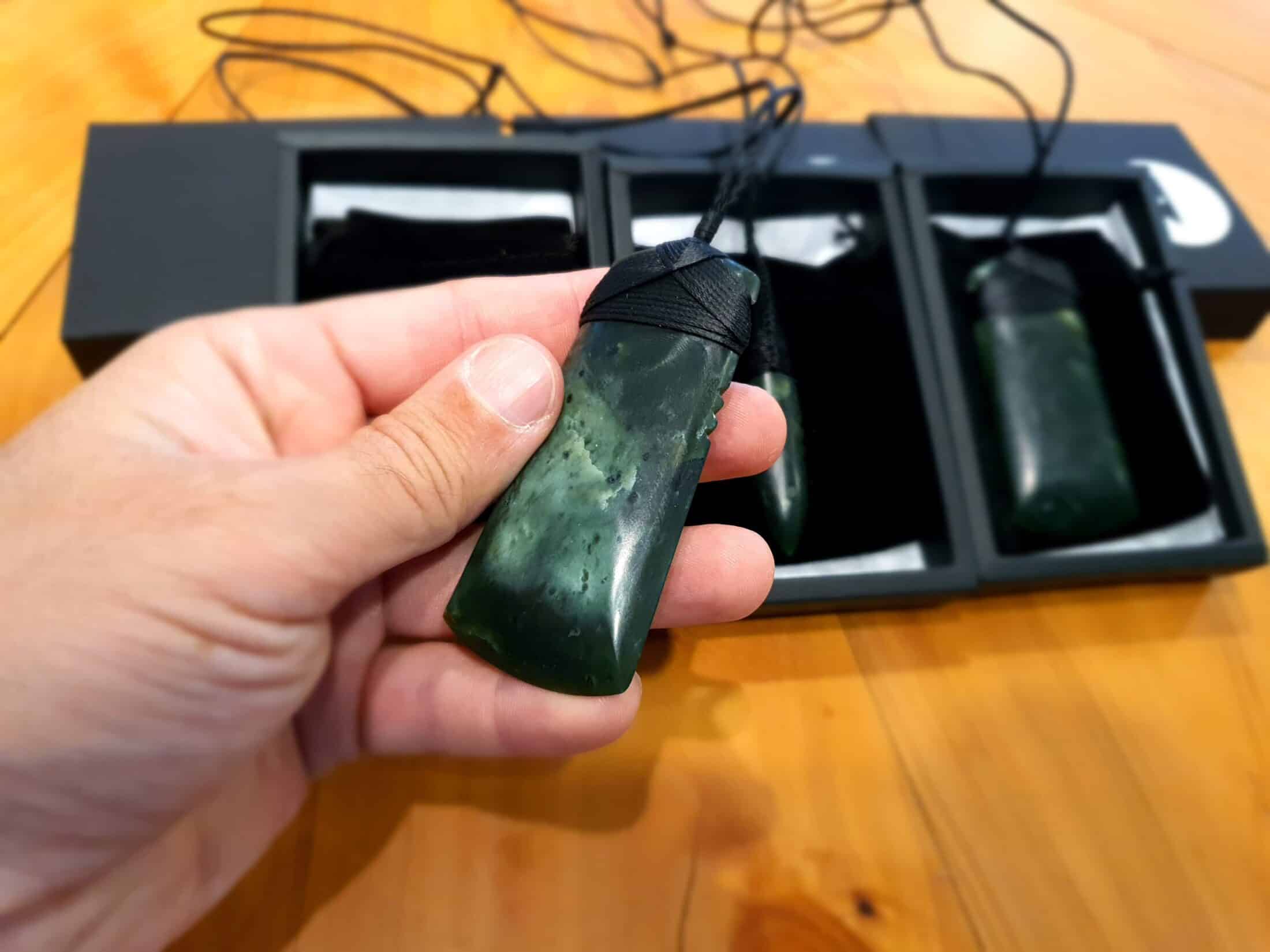 Each pendant has 3 notches in the side. This is to represent the three family members.