The is an amazing design, it feels good in the hands, and looks good with its curves. I really like it. It has really good kaupapa with it too, all about connecting whanau – whakawhanaungatanga.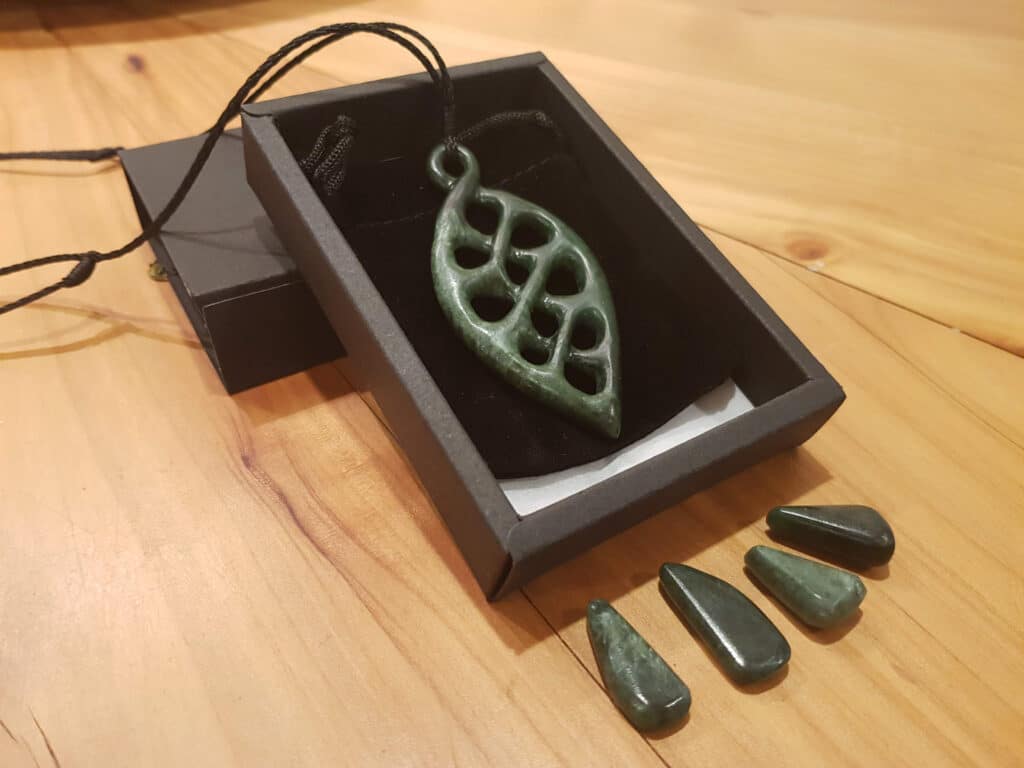 The outer edge of the design is to represent the wearer, the mother of the women that I worked with to create this.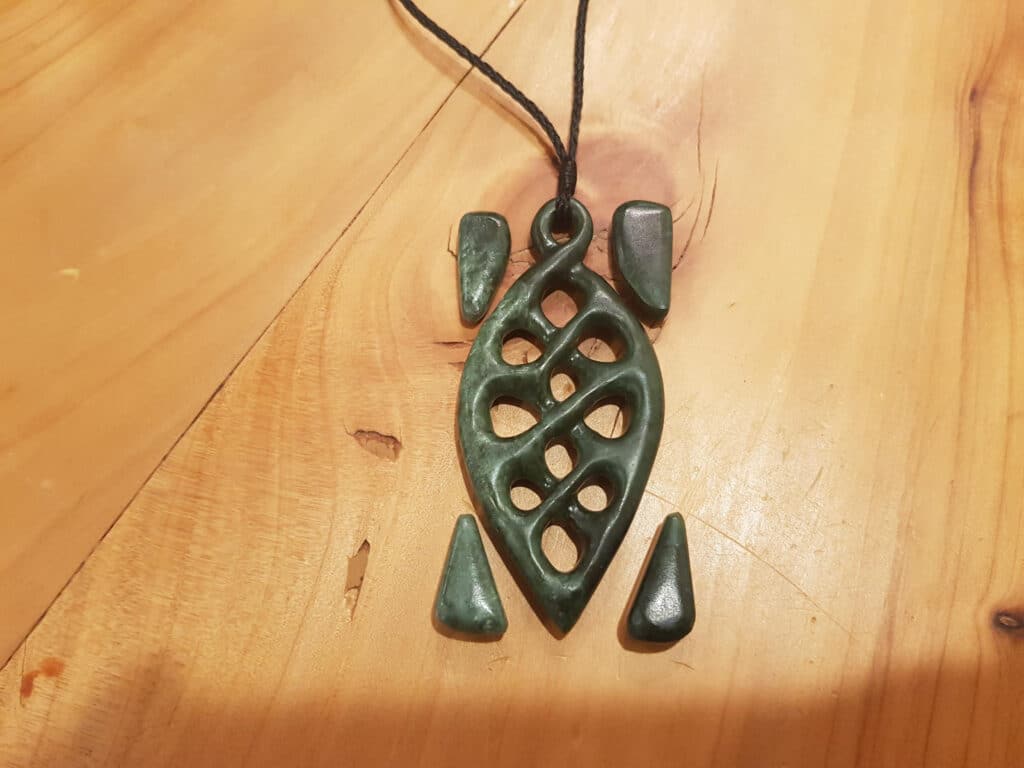 The interwoven strands within all represent the different members of her family. The four off cuts have been polished and are to be cherished by those family members as way of strengthening their connection through the pounamu.
See what a piece of pounamu was before it was carved is special. As is seeing and having an idea of the journey has been on to be transformed into the final taonga.