This is a beautiful piece of pounamu that you can see right through when held up to the light.  I am really pleased with how the balance and shape of the koru in the negative space worked out.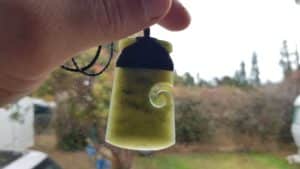 This pendant has ended up in Israel with an expat kiwi.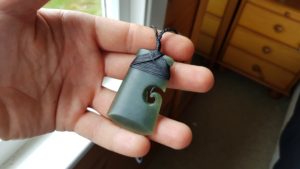 It started out as a thin slice.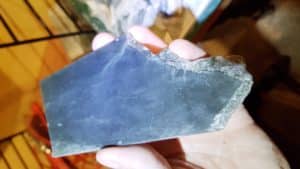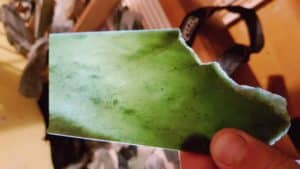 This was the first time I used the silicon carbide stick I got from jadecarver.com.  They were awesome for finishing the inside of the koru as it was a small place to get into and they sticks would mould to shape they are sanding.  I used the 400g and 600g versions.