This toki was made for a special guy on a big round birthday late last year.  It has beautiful colouring with light to mid green swirls.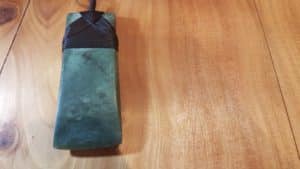 It carves really well, pretty consistent and didn't flake or chip at all, a really nice stone.  It held a good edge to and I put this to good use on the toki edge.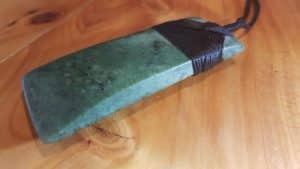 A toki is a symbol of authority, power, and leadership.  It can worn to display these qualities or as given as a sign of respect for the recipient and their strength of character.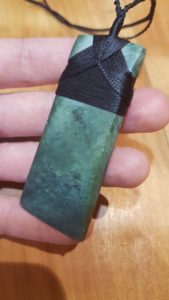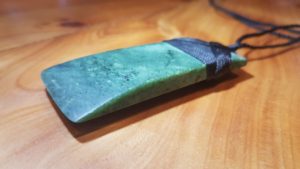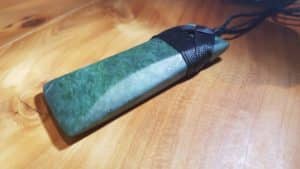 This is the first carving I have done from the below block of pounamu. It weighed about 10 kgs. A beautiful stone for carving from the Kaniere Stream area, which is a tributary to the Hokitika River on the West Coast of the South Island of New Zealand.