This set is for a husband and wife. It is to connect them with each other and with their three children.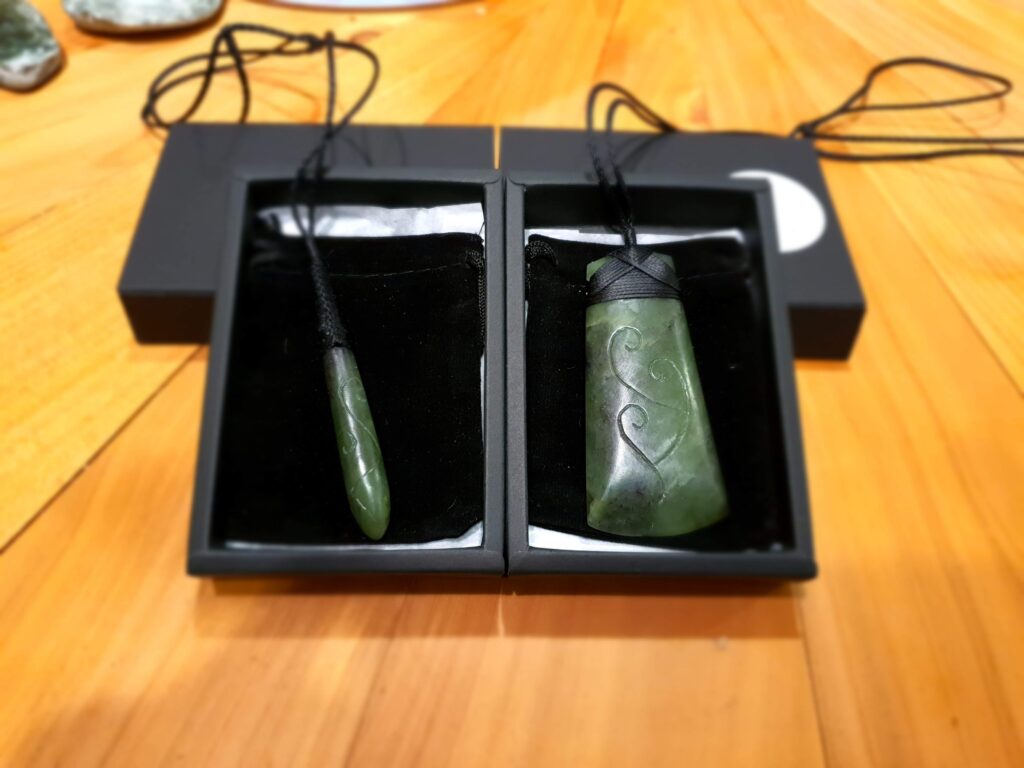 They are carved from the same slice of pounamu. They lay side by side, literally connected, for a very long time until they were separated for this set.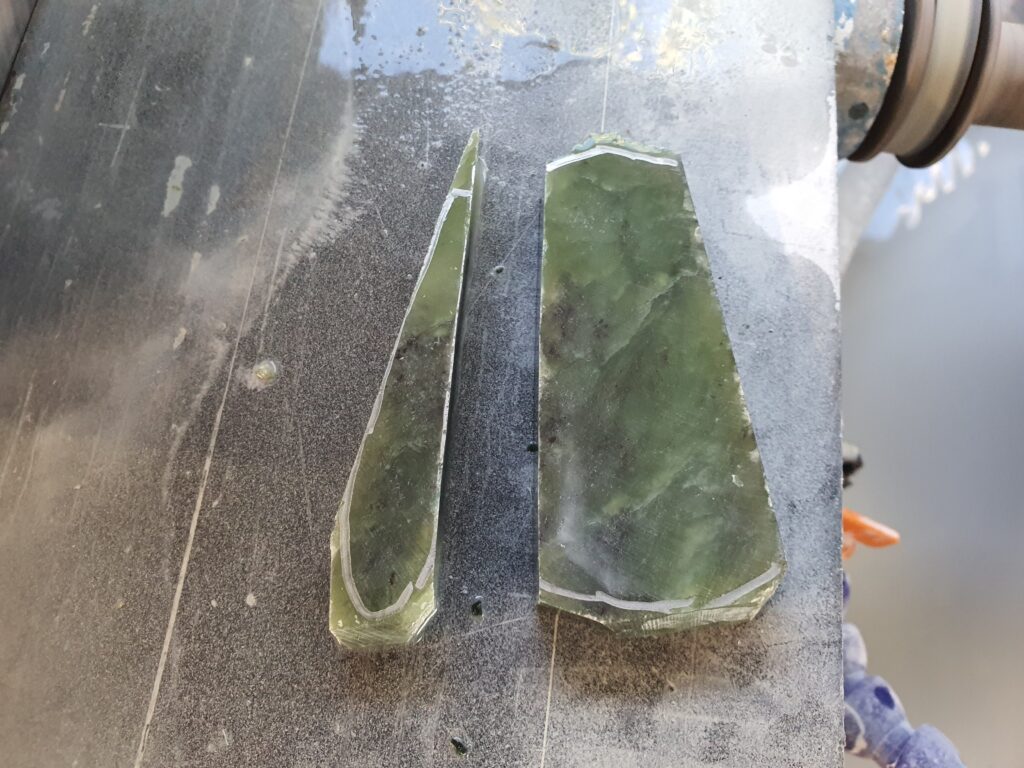 The three spiraling korus on each pendant represent their three children. It is a bit tricky to see them on the roimata as they wrap around but you get the idea.