This set is for the father and his four sons of a whanau from Taranaki. IT is awesome that they are all made from the same piece of pounamu.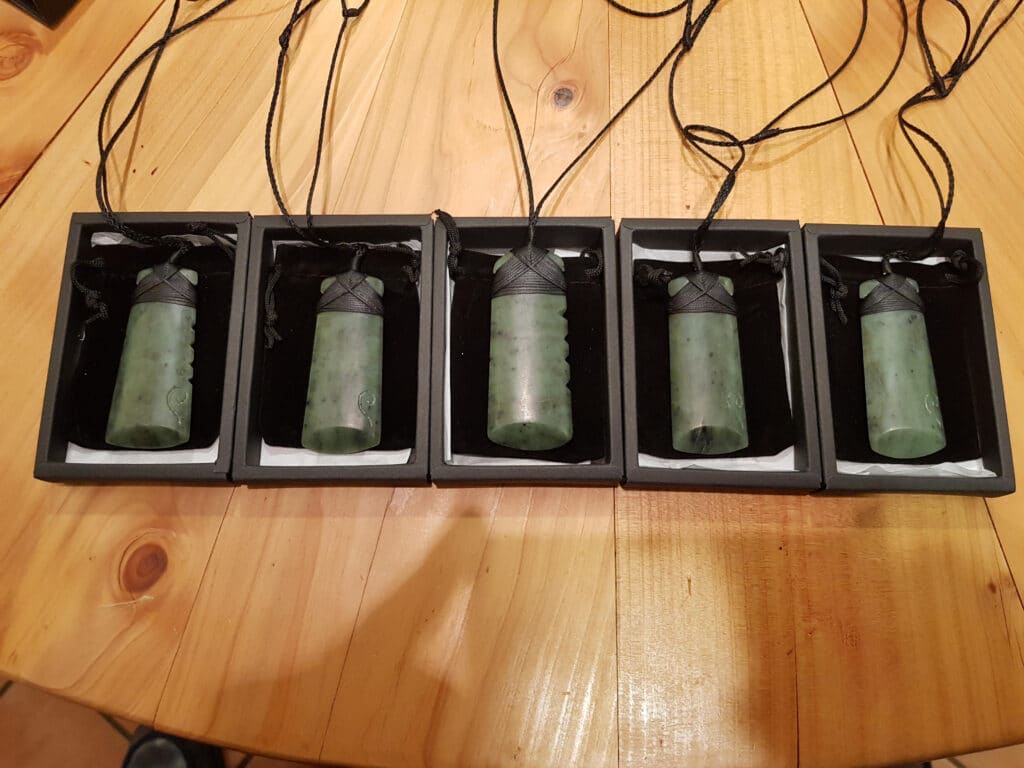 The toki have several elements included in them to represent the owners of the pieces as well as connect with rest of the whanau and with their connection to the home village in Samoa of the father.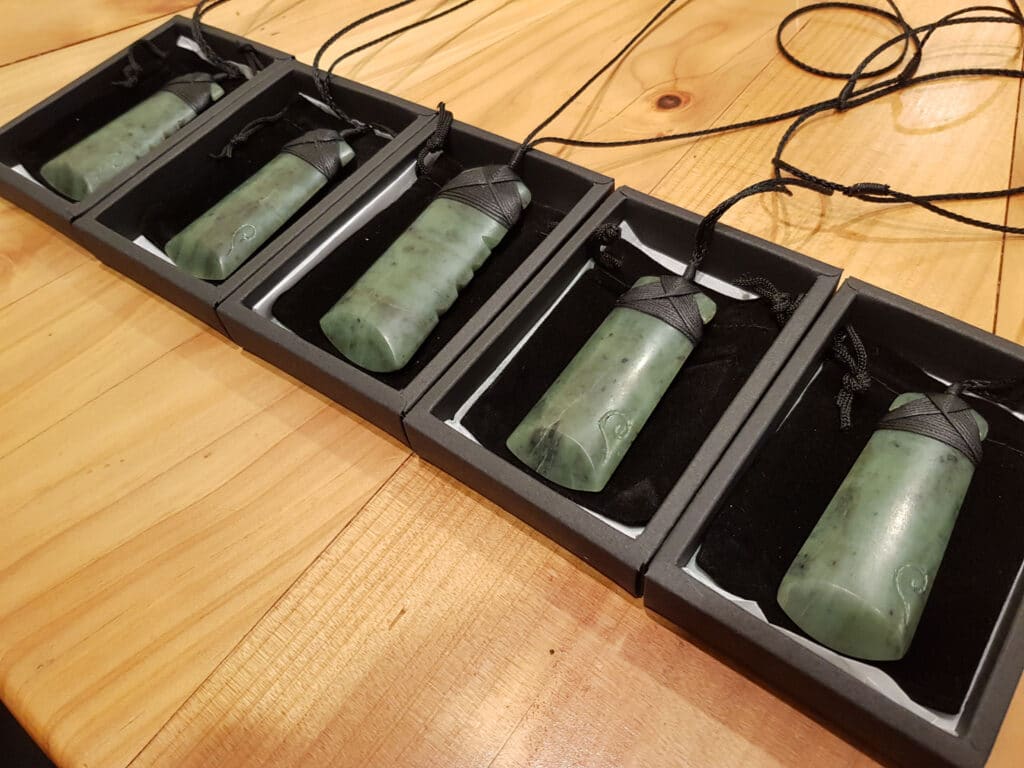 Each of the boys has a koru carved into the bottom right of the front. This is the symbolise the connection with their fathers home village in Samoa and the idea of developing the values of strong, charitable leaders.
On the rear of the boys toki are triangles to represent Mount Taranaki. These also have the significance of four lines for four brothers. Their line in order of age is in bold. The eldest has two sisters as well that are represented with the two dots on the left of his maunga. He aslos has four of his own tamariki and these are represented in the notches down the side.
The fathers is slightly larger. It has different symbols too. A toki is very appropriate for him considering he has the chiefly title of 'Matai' from family in Samoa and the toki represents authority and leadership. The notches down the side are for his four boys. The dots at the bottom on the back are for his grandchildren. The porowhita on the back is to represent his connection with his wife (who organised all this), a circle represents continual growth, eternity, strong connection.
Overall all a magnificent whanau set with heaps of connection and meaning for the proud owners of these toki.