This combination piece was inspired by a carving already in existence. The idea was to create a pendant with both symbols integrated into the design.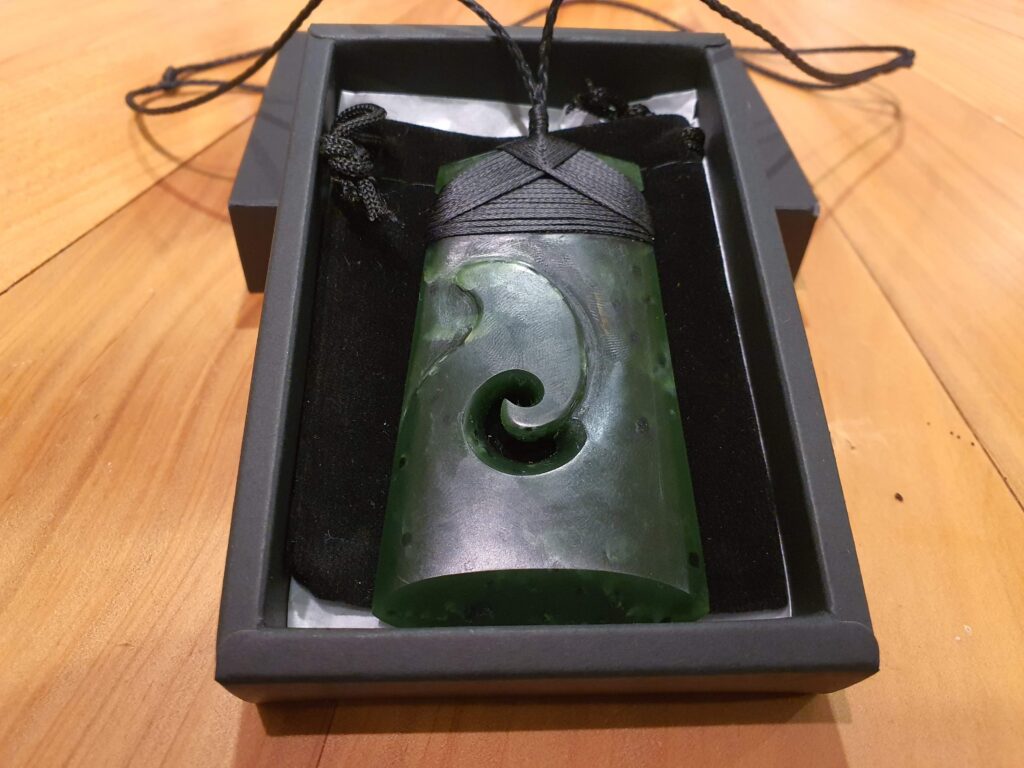 The pounamu is kawakawa totoweka from the Arahura River.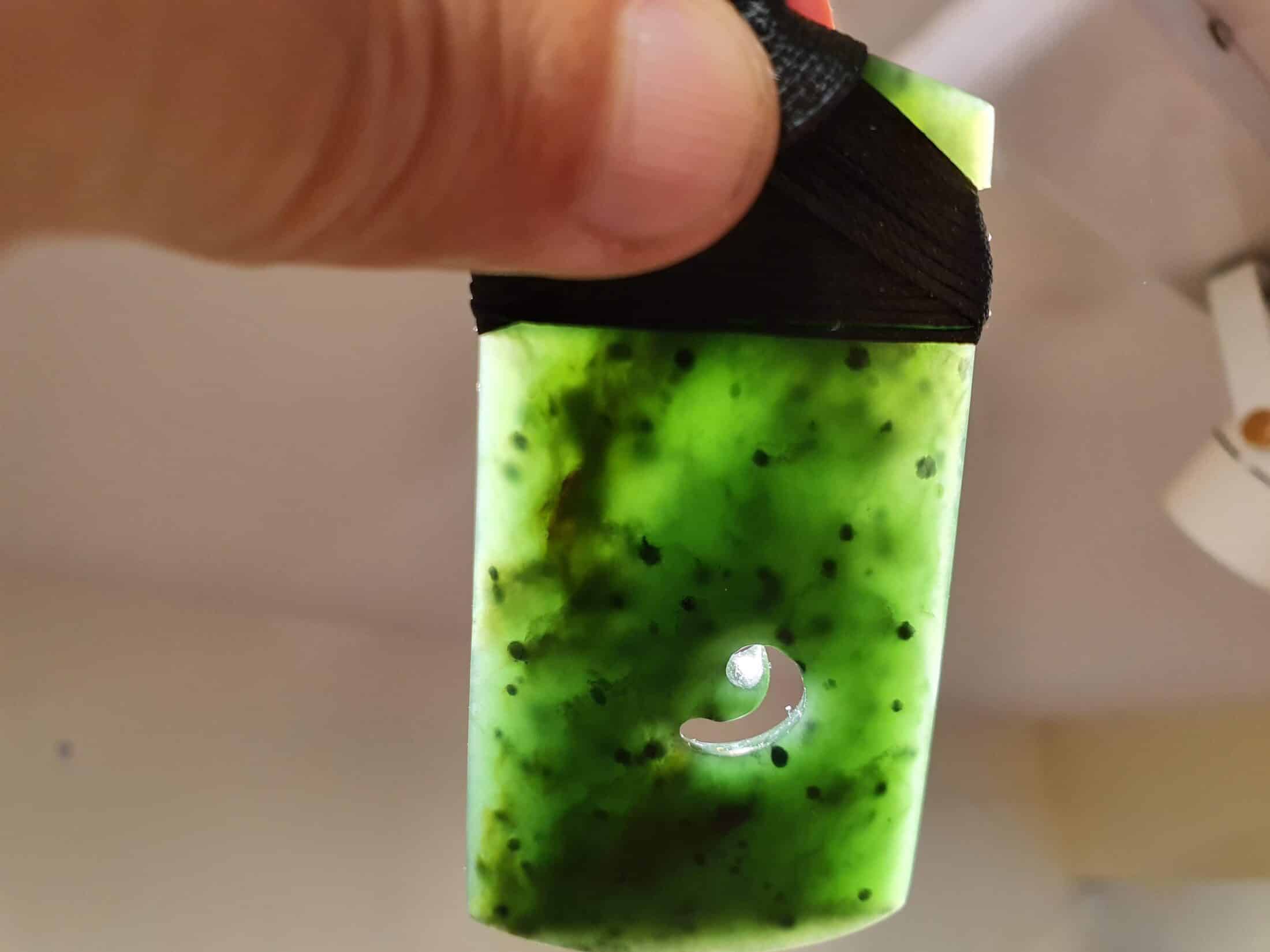 Totoweka is a rare colouring found in kawakawa, it is muddy red brown that shows up really well under a light. This gives this piece extra value and character.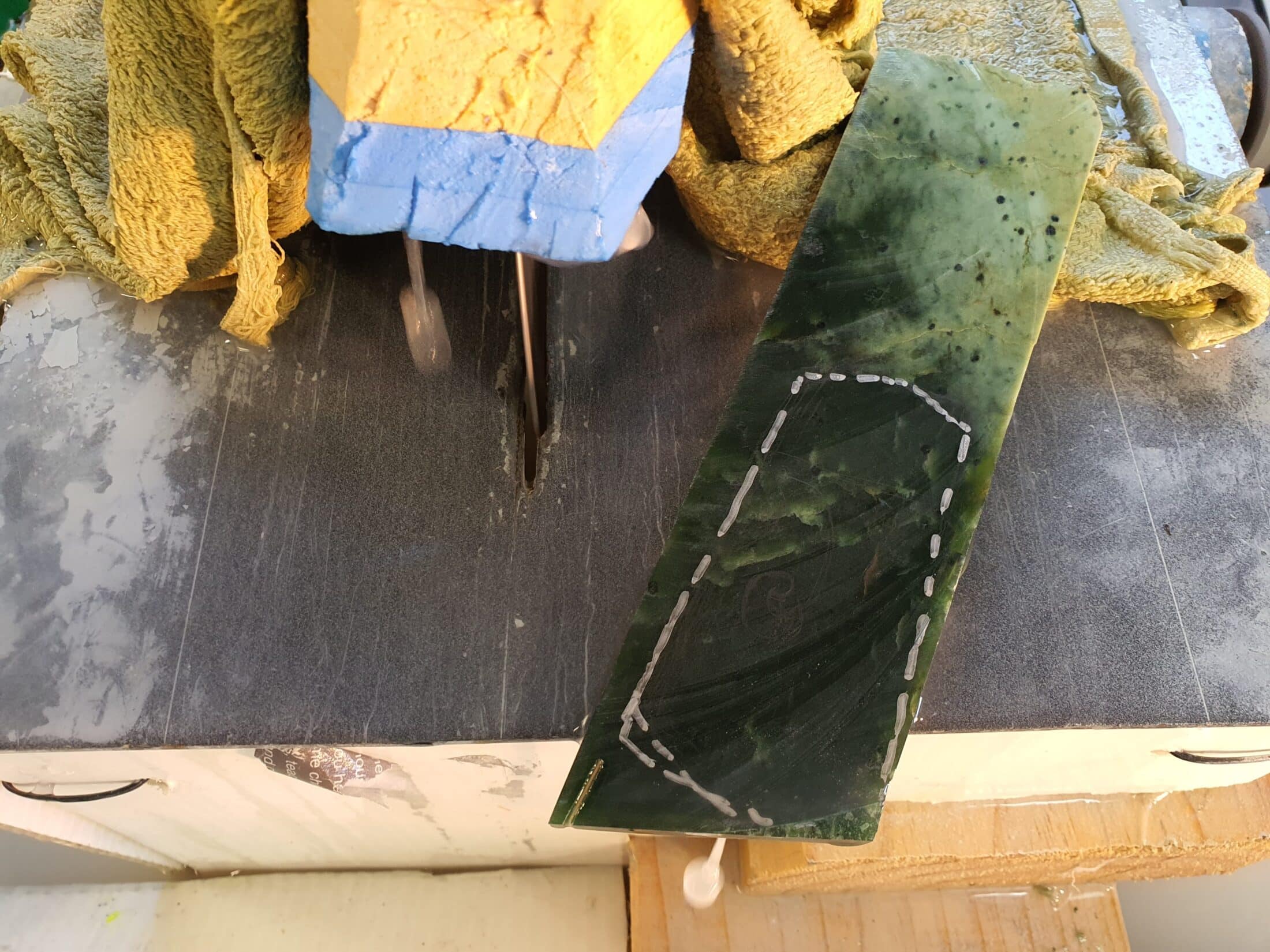 There is always a journey from when the design is confirmed through the finished pendant. Involving choosing the right piece of pounamu, cutting, shaping, sanding, polishing. This part of a whakapapa pounamu or story of the pounamu is often hidden or forgotten.